Freshman Break For Books to Be Held Today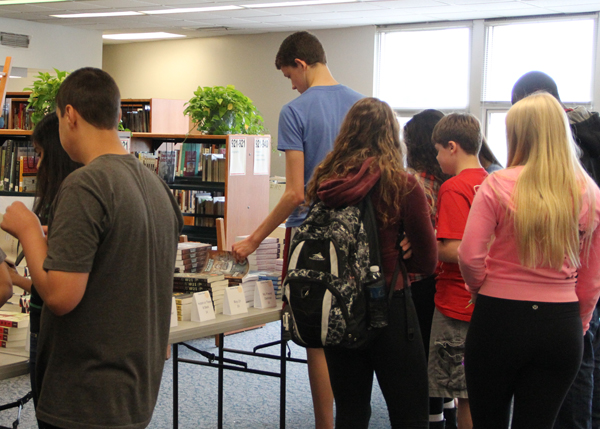 By Sarah Govis
May 29, 2014
Freshman Break for Books is set to take place today, Thursday, May 29, in the IRC.
Freshmen will have the chance to select a book sold for a cheaper price than in a book store. The book being sold will be summer reading books. Many teachers believe that this will improve the chances of students reading books more often over the summer, for their assigned summer reading and for fun.
"We're trying to make it fun. The books we chose are summer reading books, so they have a head start on selecting. If more students read for pleasure, they'll do better in school," Sherry Baehr said.
It will also give students an opportunity to choose a book they'd be interested in reading.
"You have the opportunity to hear about books you'd like to read. We're making changes and have a list of books that are on the summer reading list," English instructor Ellen Foley said.
Most freshmen agree that they are more likely to read the books that were chosen for this summer.
"I think I'd read most of the books on this list. These seem more interesting than the books they had last year," freshman Chamiqua Phillips said.