Early Prom and Graduation Dates for Seniors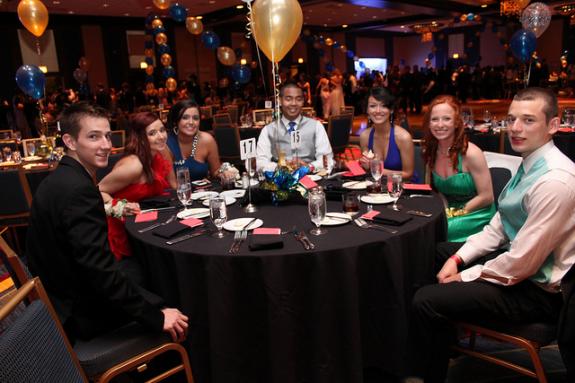 By Duaa Israr
August 22, 2014
Hang on for a minute...we're trying to find some more stories you might like.
This year's prom will be held on Friday, May 22, and graduation will be held on Sunday, May 24.
"We changed the school year. We started a couple weeks early and there was the thought of trying to put everything into one week. A lot of schools have prom and graduation the same time. I think to keep everything all flowing was part of it," assistant principal Mark Rigby said.
In previous years, Niles West has set prom in April and graduation in May, nearly 6 weeks apart.
Many students feel this is a bad idea and a break of tradition.
"I don't like it. Prom is traditionally on a Saturday and I don't get why they would change it. It doesn't matter if Friday is a no attend day. Some people, like me, work weekdays and not weekends. If I were to work on my night of prom, I wouldn't be able to go to prom," senior Justyne Winston said.
Putting prom in the same weekend as graduation was created to prevent any accidents that could happen.
"It'll keep kids safe little bit and not going out after prom and doing things they could get in trouble for. We don't want anyone getting hurt or anything like that," Rigby said.
Graduation will be held at Niles West this year. Previously, its been held at Northwestern University.
Some seniors are okay with this new change and think it's nice to bring back the old tradition.
"I don't think graduation at Niles West is horrible either. I've never been to graduation at Northwestern, but I heard it's not super comfortable. They used to have graduations at Niles West, like my mom graduated from Niles West and she graduated on the football field," senior Anne McCarthy said.
On the other hand, some seniors don't like the idea, but are willing to accept this new change.
"It's easier for my parents to get here because my dad lives so close to Niles West and if it was at Northwestern, he wouldn't be able to come, but at the same time I don't like it because it's really small at West," senior Cindy Chen said.
According to Rigby, changing the date of prom and the graduation location was a decision made by the district and he's assuming they're going to continue it.