Varsity Football Enjoys a Comfortable Homecoming Win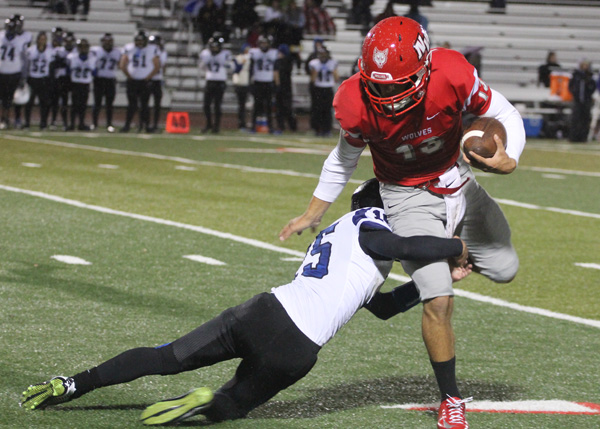 On Friday Night, The Niles West Wolves Varsity football team came out firing against rivals Maine East for the homecoming football game. The end result: 53-7 Niles West victory.
The game began with a quick score for Niles West to get the ball rolling. By the end of the first quarter, the Wolves were up 40-0, fueled by touchdowns from  senior Deante Dunum recovering a fumble as well as senior Tommy Galanopoulos lighting up the scoreboard along with senior Quran Spillman running back a punt return and having multiple scores throughout the game.
For the rest of the game, Niles West pulled their starters to give everyone a chance to play in front of a supportive homecoming crowd, despite the cold and rainy weather.
Galanopoulos felt this was a crucial fictory. "It was a big win after a tough loss last week and will help us build momentum for a big game against GBN this week," he said.