Marching Band Wins Several Awards at Metamora Competition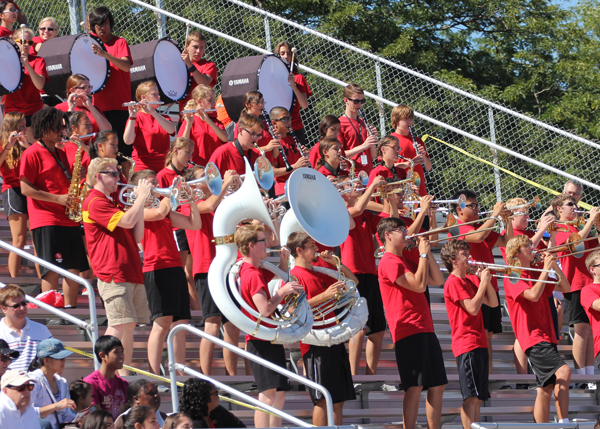 By Sarah Govis
October 21, 2014
Niles West's marching band performed on Saturday, Oct. 11 at the 34th Metamora Marching Band Invitational. They walked away very successful,winning Best Winds, Best Percussion, Best Color Guard, Best Drum Major, and Crowd Favorite awards. The Metamora Invitational is one of the oldest high school sponsored competitions in the state.
Band instructor Justin Johnson is very excited to have won so many awards.
"In the past, we haven't won many awards but this year, we've placed in every competition," he said.
He isn't surprised that marching band managed to win so many awards, however.
"I'ts never a surprise. We don't compete to win, we compete for individual improvement," Johnson said. "Trophies are a bonus, but our goal is to get better and more successful as a group."
Many of the students on marching band are glad their hard work received recognition.
"It's felt like all our hard work paid off," junior Elizabeth Witt said. "The real reward comes from knowing that we, as a band, did our best. It was a bonus that the judges thought that we did as amazing as well all thought we did."
The Marching band can be seen in performance this Friday at halftime for the Niles West vs. Glenbrook South football game at 7 pm and in the Downers Grove marching band competition this Saturday.