Boy's Varsity Wrestling Preview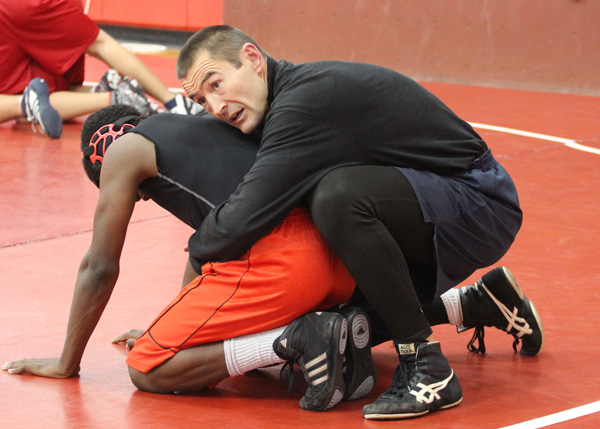 The NWN sat down with Boys varsity Wrestling Coach Anthony Genovesi about the upcoming season.
NWN: What are your aspirations for the season?
Genovesi: We're looking to go as far as we can, whether that be regionals, sectionals or state.
NWN: Who are going to be some of the key players on the team this year?
 Genovesi: This year, we've got some returning wrestlers that will be leading the team, and setting an example. These players are senior George Tripkos, junior Scott Pechter, and sophomores David Apple, and the O'Shaughnessy brothers.
NWN: What do wrestling practices consist of?
Genovesi: Generally, our practices consist of some live wrestling, and a lot of weight training. Wrestling is one of the most physically demanding sports.
 NWN: What do wrestlers do to drop and gain weight, to be able to wrestle in weight classes they would like to make?
Genovesi: The typical teenager doesn't have the healthiest diet and wrestling teaches kids to be eating healthier and the thing about wrestling is that there are 14 weight classes, so we need wrestlers in every weight class to avoid losing points.
The Boy's Wrestling team this year is a team on the rise, so come down to the wrestling gym and watch the team in action.
Video by Sana Kadir.