Orchestra Odyssey to Take Place Tomorrow Evening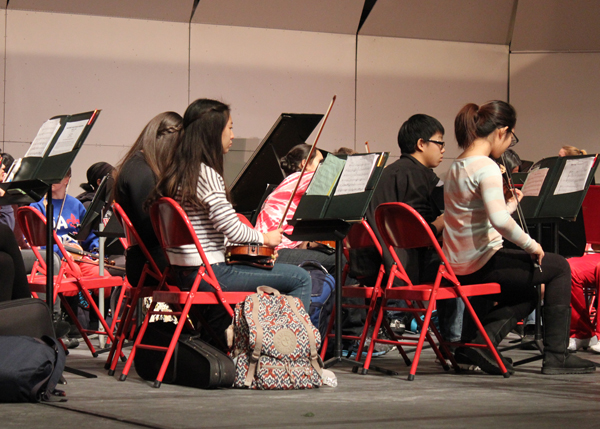 By Sarah Govis
January 12, 2015
Tomorrow, Jan. 13, Niles West and Niles North Orchestras as well as those from several junior high schools are presenting The Odyssey in the auditorium. After a workshop during the day with rock violinist Mark Wood, the students will put on a rock string concert at 7 pm in the auditorium as a part of the "Electrify Your Strings," program.
Many students are excited for the new experience.
"It's great having a bunch of us group together and have fun playing a different style of music from what we're used to," junior Kristin Recinto said. "There are kids from North and also a bunch of the junior high kids playing with us."
"It's a great experience working with someone who plays for a living and backs up Kanye West when he goes live," sophomore Carolyn Kedryna said. "It also connects all of the kids from middle schools as North, and you get to meet so many people with similar interests."
The concert begins at 7:00 pm and admission is $10 for adults, $5.00 for students. Performers do not need to pay admission. The orchestra will also be raffling off a Mark Wood Viper Violin worth over $2000.00.  The box office opens at 6:00 pm and tickets are available at the door.