"The Hobbit: The Battle of Five Arms" is a Great Watch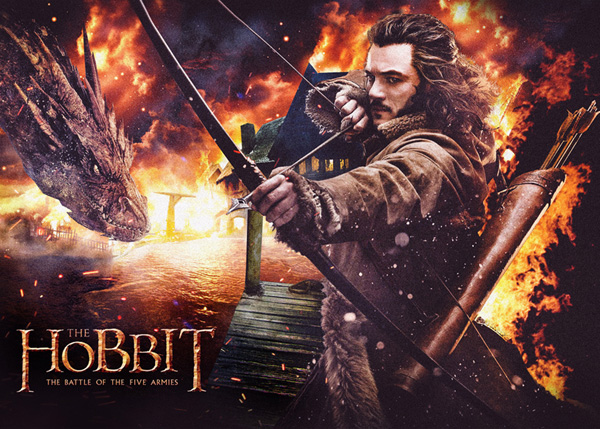 It is crazy to think that the Lord of The Rings movies will come to an end, but Peter Jackson does a fantastic job directing the final Hobbit movie. The Hobbit is the prologue to The Lord of The Rings. The main character in the Hobbit movies is Bilbo Baggins, a Hobbit who accompanies a group of dwarves on a quest to reclaim The Lonely Mountain.
"The Hobbit: The Battle of Five Armies" begins with a scene that hooks you right away. The dragon Smaug goes to the nearest town, and shoots fire everywhere burning down the city. The town's bard grabs the black arrow and kills the dragon. Throughout the world, word spreads that the dragon is dead, and everyone wants to have a piece of the dragon's treasure. The Woodland elves, dwarves, and townspeople all are trying to claim a piece of the Erabor riches.
The final Hobbit movie is one to remember, and even if you haven't seen any of the other Lord Of The Rings films, I would still recommend watching it, because of all the amazing action scenes.  This movie really impressed me, and is a movie everyone should watch.
4.5/5 Stars