Fine Arts Friday: Elizabeth Witt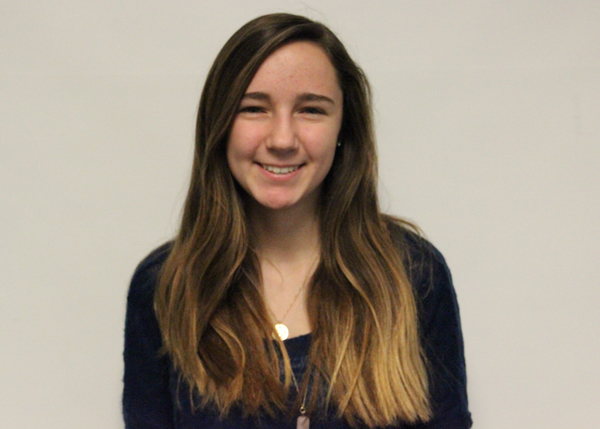 Ever since she was young, junior Elizabeth Witt has enjoyed music and has been inspired to create her own. With her family coming from a musical background, she aspired to make her own music.
"My dad had been in a band and is very musical, so naturally all of my siblings followed that and played music," she said. "It was very important to him and I've been interested in music as long as I can remember."
After seeing the older students at the school play, she hoped to be in concerts and performances like them.
"The older students who were in band when we were in elementary school had played concerts, and I thought that was so cool," she said.
As a child, she learned to play a few instruments before getting involved in band.
"I played piano and guitar first, but I don't play them as often as I play flute now," Witt explained. "I thought it was the most interesting of all the woodwinds and it just sounded so pretty. As I continued to play it, I realized how much I could do with it."
She intends on pursuing a career involving music, although she isn't sure of what she wants to do.
"I have considered it. I visited University of Illinois' music institution and it's a possibility for me. I plan on continuing to play music in the future and want to learn more instruments," she said. "I definitely still have much to learn about music, even though I've been playing nearly all my life. There's so much to learn, so I don't plan on stopping."
Many of her friends believe that she would be very successful pursuing a career in music.
"She has grown so much as a musician, and being in band with her is the best. I think that she could be successful if she pursued music because whenever she puts her mind to something, she does it," junior Josie O'Shaughnessy said.
Her friends believe that no matter what she chooses to do, she'll be able to do it successfully.
"Elizabeth has so much potential in her career in music. I see her grow every day and try her hardest," junior Hannah Tinder said. "If she pursued music, I definitely think she'd be successful. She continues to be a better musician everyday and has a passion for it. She never gives up on anything in life and that's why she has so much success in everything she does."