Martin Luther King Jr. Assembly to be Held Thursday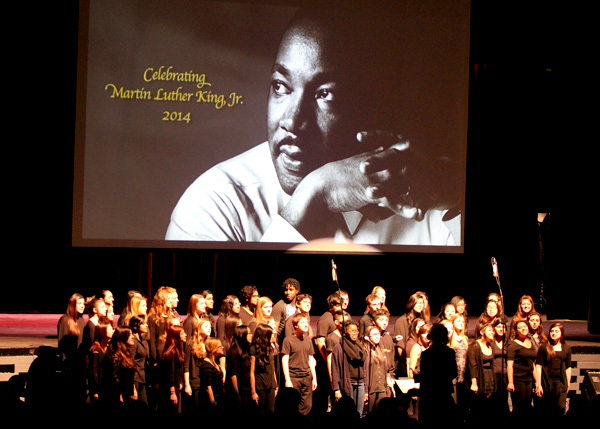 By Sana Kadir
January 20, 2015
In celebration of Martin Luther King Jr. and his movement, Niles West is hosting its annual MLK Assembly Thursday, Jan. 22 in the auditorium.
The Black Student Union will be hosting the event. There will be performances by a gospel choir and a step team; a poem and spoken word will be performed; and professionals from around the community will perform some unknown discussions of MLK.
Black student union sponsor Jason Foster said he  wants students to come to learn something new about MLK Jr. and see black students participate in a positive setting and learning about black people in a positive light.
"It is important to attend so other ethnic groups can learn and experience the significance of Black Americans to the history of this country," he said. "Some of the popular musical artists and athletes of today are not representative of us all. But yet other colors see them as representing all of us. We are complex individuals hence why it is important other groups come to the assembly to see the complexity of who we are and not assume we are all about sagging pants, drugs, hip-hop music, sports and criminal activity."
The day will run on an a.m. double-assembly schedule .