International Feast to Take Place Tomorrow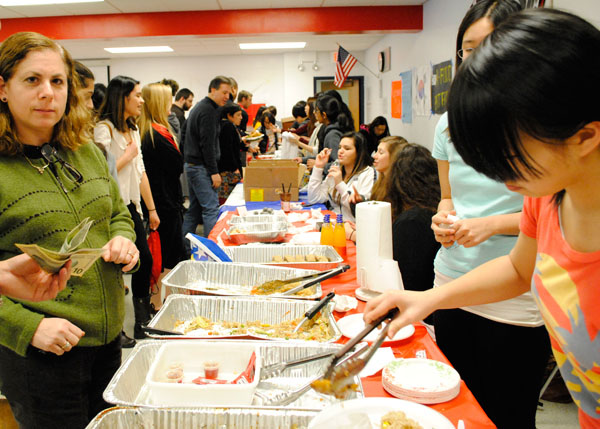 By Sarah Govis
February 12, 2015
Niles West's cultural clubs will hold international feast for students to share food from their cultures this Friday, Feb. 13.
"I'm excited because I feel like a lot of people like to express their culture through food, and this gives students an opportunity to display their culture," student activities director Katie Odell said.
Students are also excited to be able to share their culture with staff and students.
"It's a great chance to spread awareness of culture clubs. Food is a great way to attract attention — so many staff and students come in and get a touch of culture through food, and it's a great time to see everyone's culture because it's such a diverse school," senior Susie Kim said.
Many students are looking forward to seeing the other cultures being presented.
"I think it's a great way for all cultures to be appreciated at West," senior Emily Duong said. "For us, international week is the way we shine most."
The feast will be held during all lunch periods tomorrow.