Variety Show To Take Place Tonight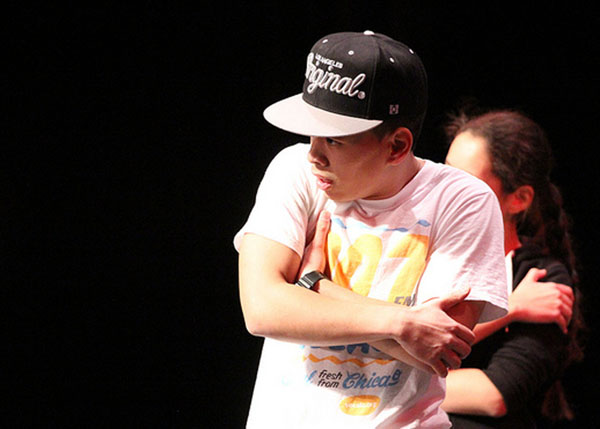 [youtube]https://youtu.be/uj6Q9Svb-t4[/youtube]
Tonight the Robert L. Johnson auditorium will showcase of some the amazing talents from Niles West students. The show begins at 7 pm.
Talents showcased will include singing, piano playing, guitar strumming, drums, banjo, ukulele, beat boxing, and poetry reciting. seniors Emily Cardona and Kaelie Seatter are performing a duet for the show, with Seatter playing ukulele as they both sing "Riptide" by Vance Joy.
This is Cardona's first year participating in the talent show, but she wishes she had participated sooner than her senior year. "I thought I was going to be more nervous than I am, I probably will be when I get up on stage, but it's a fun experience. I really wish I had done this last year as well."
Senior Nicole Nienow also enjoyed her time being a part of the Variety Show and is excited to perform her act singing "Take Me To Church" by Hozier. "I'm a little scared but I think I'm gonna do pretty good. The Variety Show is a lot of fun and you get to express what you do best."When asked about her particular song choice, Nienow stated, "I've been listening to the song on the radio so much that I fell in love with it and I think it's a very inspirational song for some people."
The variety show will showcase several other Niles West musicians, poets and other talented performers.
The Variety Show's sponsor, Kate Minkus, said "It's such a good group of kids. They're so talented. This is things, you know, that they really love and that they really care about and what they want to showcase to the whole school community and their loved ones and family. I think its a really cool opportunity to meet a whole different group of kids. Being a social worker, I feel that sometimes I just stay in my office and don't really get to get out and meet new kids so this is a fun time for me to see a whole new group of kids, see what they love to do and see what really makes them happy."
Video by Katrina Nickell