Steegmueller Heads to State Gymnastics Meet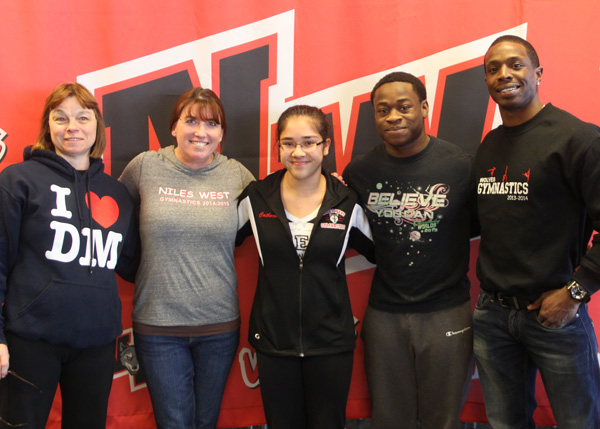 By Katrina Nickell
February 20, 2015
Today at 5 PM senior Catherine Steegmueller will compete at the IHSA state gymnastics meet. She will be performing on the vault at Palatine High School.
Catherine is ecstatic to have achieved such an athletic feat.
"I'm really excited because state is really what every gymnast wants to get to and I'm really thankful to have made it this far," she said.
Athletic Director, Kendall Griffin is also very excited to have someone compete at the state level.
"I was at Niles North last year where Cat had an unfortunate incident where the uneven parallel bar collapsed on her. She had an unfortunate incident to fight through. I'm just very proud to see her do well and battle through to make it," he said. "She has a lot of strength. I'm really excited for Coach Arcus and the rest of the coaching staff. I know a lot about how hard they work and I've learned a lot. These are very exciting times for everyone to be there for Cat to experience this tremendous accomplishment."