Niles West Swimmer and Divers Qualify for State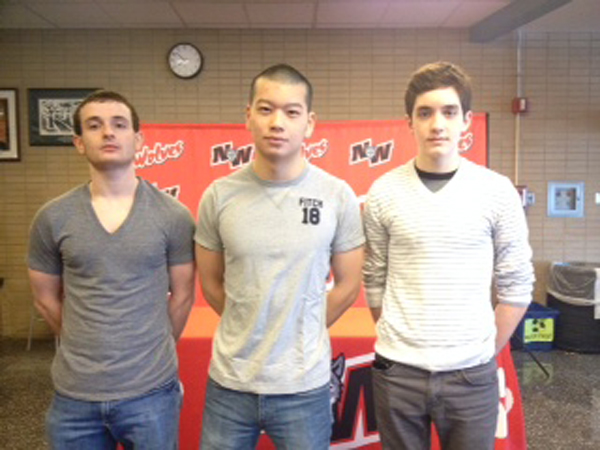 By Katrina Nickell
February 26, 2015
Niles West will be be represented by three students who have qualified to compete at New Trier for the IHSA state diving and swim meet this weekend. Junior Cam Lee qualified for swimming in the athletes with disabilities category. Sophomore Brendan O'Shaughnessy and senior Jeremy Sands qualified for the diving meet.
This will be the second consecutive year that Lee has qualified for the state meet. He will be racing in the 200 freestyle, 100 freestyle, and 50 freestyle ,all three events in which he placed first at sectionals.
"I like swimming. I'm extremely excited to go. Hopefully I'll get first in all my events," he said.
Along with Lee, this will be Sands' second year qualifying for the state diving meet. Sands placed 4th place at the sectional meet held at GBS.
He said,"I'm really ecstatic about being here. I love this sport so much and it is my passion. It's great."
For O'Shaughnessy this will be his first appearance at the IHSA diving meet. O'Shaughnessy followed Sands at the diving meet, placing 5th.
O'Shaughnessy's advice to all athletes he said is, "It all starts before season by doing off season. Then during season it's all about pushing yourself. The most important thing to remember," he said, 'is to have fun!"