Dykes Introduces "The Deans Are Buying Me Lunch" Initiative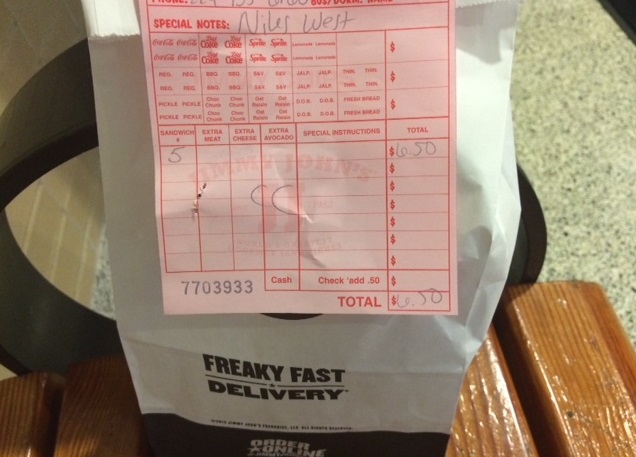 By Samantha Jahjah
March 2, 2015
Dean of students Tim Dykes, has introduced a new series of initiatives aimed at promoting and highlighting positive student behavior at Niles West.
"The first of these initiatives will be known as "The Deans Are Buying Me Lunch," Dykes said. "Each month, we will solicit nominations from faculty and staff regarding students who have gone above and beyond to make Niles West a better place. The criteria are fairly wide-open…you could nominate a student who has really turned it around, someone you've witnessed participating in a random act of kindness, or a student who just exudes an attitude of selflessness on a consistent basis."
Each month the deans will read through the nominations and randomly select a winner. The winner will be able to order lunch from an outside vendor and have it delivered to school during their lunch period, courtesy of the deans.
Dean Amy Tucker, on the initiative, said, "This is the first in several initiatives the deans are taking with the hope of improving the overall culture of the school. More initiatives will follow during the 2015-2016 school year."
"Our hope with this particular initiative," Tucker explained, " is to promote and celebrate positive behavior."