Spring Choir Concert to be Held Tonight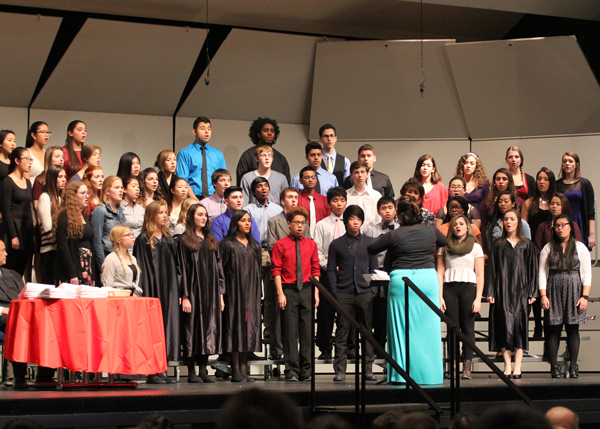 By Sarah Govis
March 5, 2015
Niles West will hold the spring choir concert in the auditorium tonight at 7:30 P.M.
All the different levels of choir will be presenting songs at the concert.
The students involved are very happy to finally be presenting their work.
"We have some amazing performances. I think all the choirs have worked very hard and have prepare hard songs," junior Karla Villalta said. "I'm in master's and it's safe to say our rehearsals have been nothing but work."
She is glad to have the opportunity to work with some of Niles West's best singers.
"I get to do what I love along some of the school's best singers. I think being apart of something is always great and special if it's something you enjoy doing," she said.
Many are excited to perform because it's a huge passion of theirs.
"I'm glad to be apart of it because singing has been a part of my life for so long," junior Kristin Recinto said, "and nothing is better than performing with other people who have the same passion."