After School Blood Drive in the Making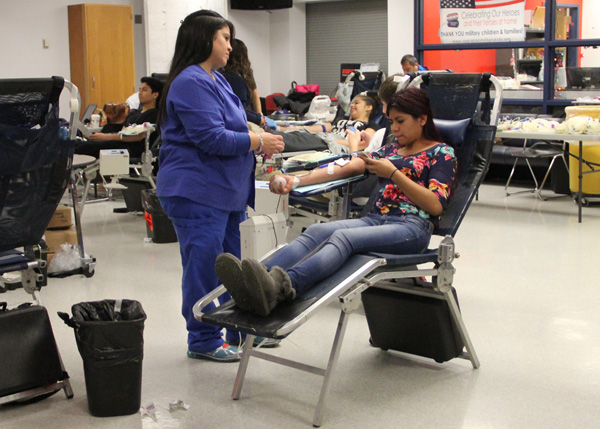 By Ena Sarancic
March 6, 2015
Many teachers and students were upset and in shock after the school announced that the annual National Honor Society blood drive was cancelled.
"I think it's a way to tell students that academics is the most important thing in school. This school is a college prep institution, so, of course, they take academics seriously. They treat us like giving back to the community isn't as important as academics. The mind set of students isn't where it should be because of the way that the school is teaching us that nothing else matters except academics," senior Quinn Nguyen said.
Nguyen believes that having a blood drive is very important, so he decided to create an after school blood drive.
"My plans are to have the new blood drive after school and to even open it up to the public. The reason for opening it up to the public is because students may not want to stay after school to donate blood and we want as many people to donate as possible. The new blood drive would take place in the main gym and it would be from 3 to 8 pm," he explained.
Blood drives are very important to the community and especially important to Nguyen.
"I genuinely care for blood banks. I care about the process of giving. This past winter there was a low blood supply and I feel obligated to help them out. I am committed to helping the student body learn about blood drives and keep them informed about blood banks," he said. "It is beneficial to the community to donate blood and people feel good about doing it. It opens up their eyes and wants them to continue giving back to the community."
The new blood drive is a collaboration with Dance Marathon and, hopefully, National Honor Society. The date that is in works is April 22.