Boys Gymnastics Team Qualifies for State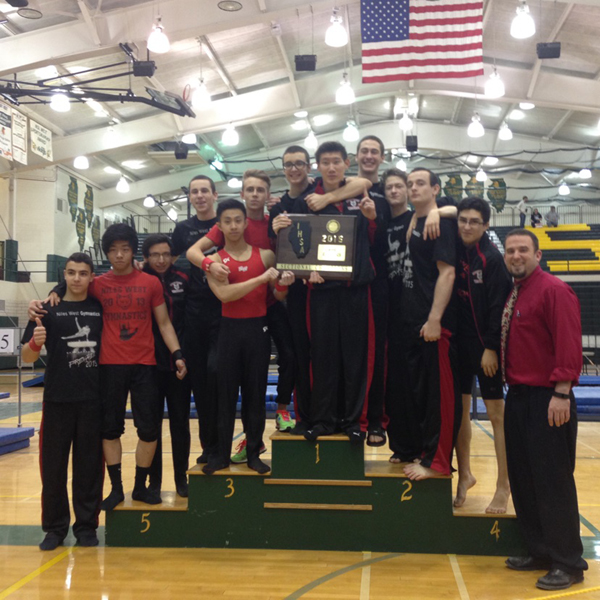 By Kaylee Robinson
May 11, 2015
Hang on for a minute...we're trying to find some more stories you might like.
It has been almost 40 years since the Niles West Boys Gymnastics team has qualified for the state meet. This past weekend, the Boys Gymnastics team went and placed at the 2015 IHSA Sectional Championship that was held at Fremd High School
The boys have now qualified for the State meet that will be held at Hinsdale Central High School on Friday and Saturday, May 15 & 16, 2015.
"It's was an awesome feeling, there's no other way to describe it. It was a moment of pure happiness and all of my teammates were cheering and yelling," Junior on the Boys Gymnastics team, Dalai Jamiyankhuu said.
The team scored a season and tournament best defeating host Fremd HS by only 3.85 points. Placing Fremd High school in the runner up, second place.