Journalism Conventions: Why the Experiences Outweigh the Cost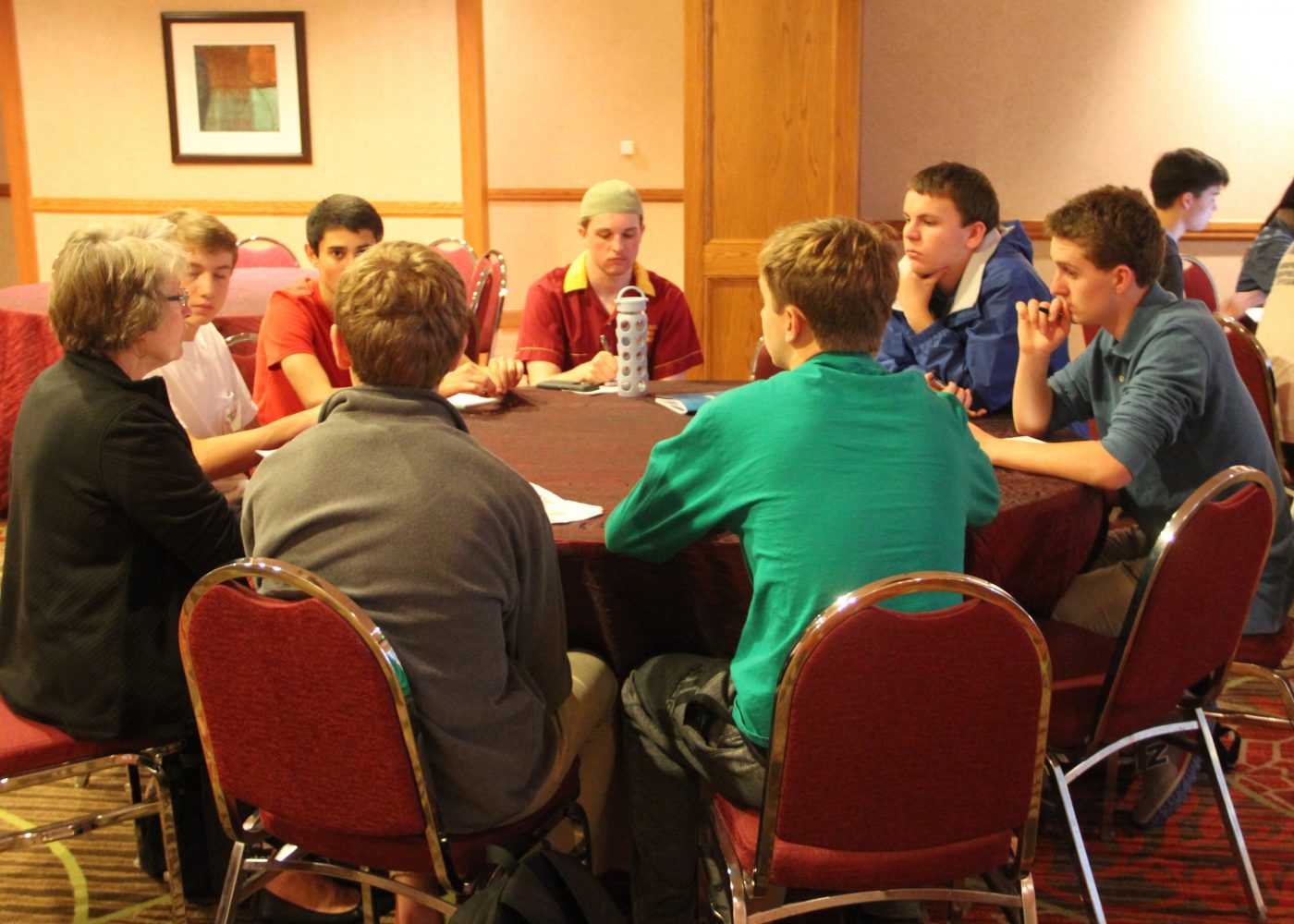 By Sarah Govis
April 17, 2015
[youtube]https://youtu.be/Ku-XzRVNblw[/youtube]
[iframe src="http://d219tv.niles-hs.k12.il.us/api_v3/sample/nwn_simple_gallery.php?width=625&height=351&noautoplay=Y&entryId=0_8tgxttj8″ width="625″ height="351″ frameborder="0″ scrolling="no"]
The Spring National High School Journalism Convention is being held in Denver, Colorado at the Sheraton Downtown Denver Hotel from Thursday, Apr. 16 to Sunday, Apr. 19 for student journalists across America.
These students come from a variety of different schools, whether they are private, public, small, or large. The majority of the students in attendance live thousands of miles from the conference, and as a result, had to pay in order to travel here. For some students, their parents were able to pay for the trip here; for others, the payment was up to them.
Many students used fundraising as a means for coming to the convention.
"I had to pay my own way. My parents paid for half and I made $250 in fundraising by selling coupons for Lou Malnati's pizza," anchor of the Eagle Eye News, Justin Neibow, of Lakes Community High School said.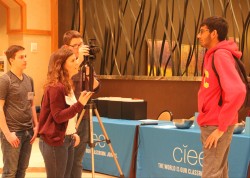 There are many other students who used a combination of fundraising and paying for themselves as well.
"We made money from ads, so for that, I was able to offset the cost by about $200," advisor Ryan Hansen of The Spud at Idaho Falls High school said. "I think it's fun to be in a new place and I have kids that were really excited to come. There are around 5,000 students here, so you realize you're not the only one. When you come, it validates you."
Some students were able to pay for themselves because of after school jobs.
"I paid for myself. I have a job scooping ice cream and I make about $600 a month," editor of NCHS Live Marina Higuera of North Central High School, in Indianapolis, IN, said.
Carter Herman, also from North Central High School, had his parents pay for the majority of the trip.
"We tried to sell ads, but a lot of it comes out of our own pocket," he said. "We don't get much school funding, and we always try to come because we want to do anything that can make us better and get us ahead of the other schools. We want to be unique and stand out."
Although some students don't work very often due to their responsibilities with both schoolwork and journalism, some students have been saving up for months prior to the convention.
"Because of newspaper, I only work about four hours a week at an insurance company," print editor Samantha Lynn of The Viking Vanguard at Puyallup High School said. "I make about $150 a month, so I've been saving for a while."
Other students from the convention live in Colorado, so their trip was much cheaper because they didn't have to pay for transportation or the hotel.
"It was only around $90, and the school covered it. We live around here, so we just commute to the hotel every morning," editor of the Equest yearbook at Ponderosa High School in Parker, Colorado, Taylor Cook said. "I'm really interested in writing, so by coming here, we're able to prove our skills and learn more interviewing skills. Besides that, it's just a fun experience."
For some, money isn't an issue; the main point of the trip is to be able to improve their publication to the best of their ability.
"Not only do kids share information with the remainder of the staff, but it's good that they get to hear from another credible source other than myself," Timothy Yorke of The Journey yearbook at Heritage High School said. "Traveling and seeing the world while learning about journalism at the same time is a rewarding experience."
The underclassmen on many newspaper staffs are in attendance as well for tips on how to manage a newspaper and generate ideas. Also, many upperclassmen are gathering new abilities from professionals all over the country in preparation to lead their publication for the upcoming year.
"We go to a lot of sessions, and we're nominated for Best of Show. It's a great learning experience and we get ideas for next year after the seniors leave," Maya Rader of The Blazer at Timberlane High School said.
Although for many students, the trip cost a few hundred dollars, the experiences they are able to take back to their publications are worth so much more. The lessons they have picked up through the conference will stick with them not only through their high school career, but also through their life as adults.
[nggallery id=398 template=galleryview]
Loading ...