Teacher Appreciation Week: Thank You, Mr. Barnett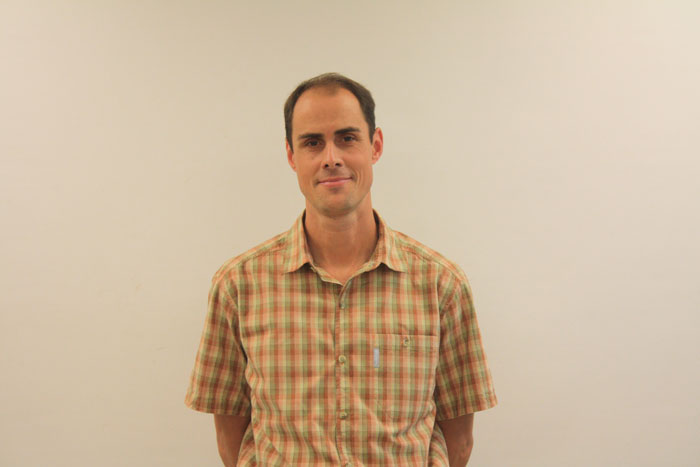 By Mario Ljubic
May 6, 2015
With graduation around the corner and stress levels through the roof, Mr. Chris Barnett makes science more bearable than ever. I've never really enjoyed any science courses, but after taking Mr. Barnett's AP Environmental Class I changed my perspective on them. He fosters an independent work environment and is always around to help.
Throughout high school, science is always thought of as labs, reports and killer headaches. Up until this year, I was never really introduced to doing all of my work the way I want to. Mr. Barnett doesn't give you lab write ups, long lectures or make you take notes. He doesn't babysit kids in class; he doesn't hold your hand through your work. Mr. Barnett gives you independent work time in order to finish labs. He lets you research your own way. He lets you work at your own pace and isn't always on your case about finishing your work.
AP Environmental Science is offered to seniors only and couldn't be more of an accurate course to prepare them for what's next. Mr. Barnett allows students to get a great feel for the way college works. Though the course can get vigorous at times, he teaches you to juggle your own weight and gives you a feeling of not having everything handed to you.
As the material gets tougher, Mr. Barnett is always there to help. Office hours, in class, after class, he is always willing to give you a helping hand. With labs, papers, even chapter homework, Barnett allows students to tackle the material themselves while assisting them whenever they need it.
Therefore, I'd like to send my thanks to Mr. Barnett for preparing me for my future and excelling my interest in the field of science. His wide knowledge of the planet and his awesome personality combine for the best 9th period a senior can ask for. Again, thank you, Mr. Barnett, for changing my perspective on almost everything in my studies. It was super cool getting to know you.