Meet Me in a Minute: Julia Nejman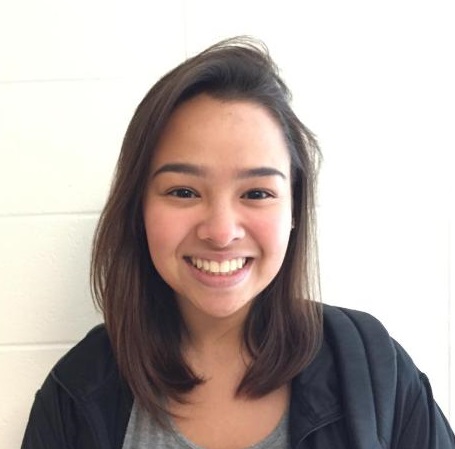 Do you remember being in one of those elementary school musicals? Senior Julia Nejman certainly does. In sixth and seventh grade she participated in the drama club, but it was until the end of her sophomore year of high school when she returned to acting and realized it was what she wanted to do.
It started when it was her freshman year of high school, when the cheer season ended she was working on costumes for the spring musical. She had loads of fun and decided to audition next year and was a part of the cast. She loved everything that theatre offered. She quit cheer and devoted the rest of her high school career to theatre.
"By the end of the process I had felt a sense of belonging I never felt before," Nejman said.
Throughout her Niles West Theatre experience she felt as when the bell hit 3:23, there was a family waiting for her. A family that wanted her to do well and build relationships on and off the stage.
"There's something very fun about taking yourself and extending your personality just a little more to create a character," Nejman said.
It wasn't until next year when she was cast as Rachel in "The Dream of the Burning Boy," she knew there and then that acting was her passion and that she wanted to pursue acting for the rest of her life. The Niles West Theatre program is what she committed her time to, she hopes it will benefit her in the long run.
Cousin and senior Errol Pasia said he enjoys seeing Julia and his other cousin, Sharon, also senior, in the plays together.
"Coming from such a big family, it's kind of cool to see my two cousins act together and see how much they enjoy themselves out there, our entire family gets together to see the show and they enjoy it as much as my cousins enjoy acting. I now also have an incoming freshman cousin who is also in the theatre program. I guess you can say it runs in the family," he said.
Nejman plans to attend the New York Film Academy in Los Angeles to obtain a BFA in acting for film. She also hopes be able to get into other programs after receiving her BFA and study other branches of acting, such as stage acting, musical theatre, etc. She hopes to get hired and can make a living out of it. For now she says, "I'm just kind of going wherever the wind takes me."
Friend on and off the stage and senior Andre Eramia talks about his experience being able to see two sides of Nejman.  
"Julia onstage and off is a completely different person," he said. "Offstage she's never afraid to share how she feels with anyone. Without Julia in my life I would honestly be a different person. I would still care about the smallest things and wouldn't know how to move past it. I can't thank Julia enough for entering my life and having a huge impact with who I am today. She's going to become very successful in the future as she is planning on going to the New York Film Academy. Whoever interacts with Julia in the future will be quick to learn that she is something special."