Oddo Named Director of Communications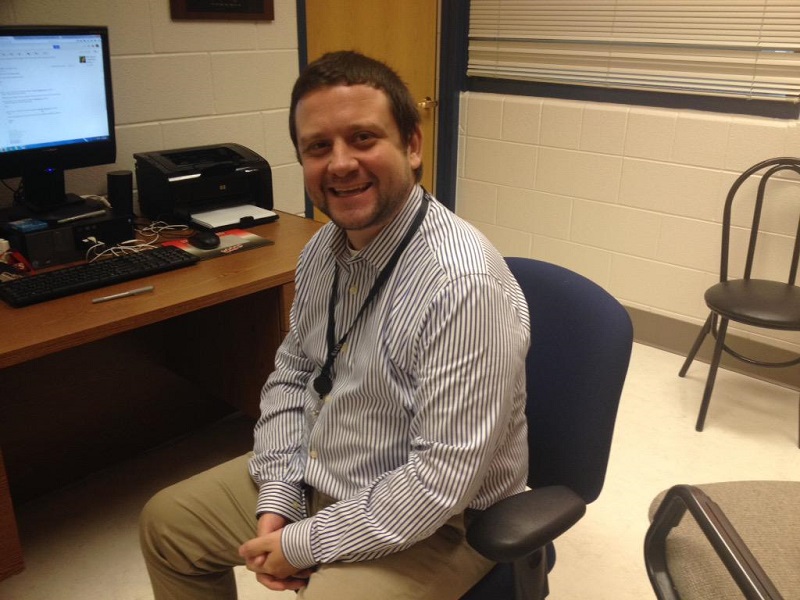 By Katrina Nickell
August 13, 2015
The school board approved the addition of a Communications Department to District 219 at its meeting Tuesday, Aug. 4. Head debate coach Eric Oddo will be the director of communications for Niles West.
The communications department will consist of courses that fulfill the public-speaking requirement (public speaking, broadcasting, advanced broadcasting, intro to debate, debate, and advanced debate) along with other media communication courses (journalism, news production, and yearbook).
In addition, Oddo will also oversee clubs and activities that are related to communications: Niles West News, Broadcasting, Debate Team, Yearbook, Speech Team, Mock Trial, Model UN, Poetry Slam, and Literary Magazine.
Oddo said he is very excited to be the director of a program that is so strong.
"I believe this department is a necessity for District 219 due to the unique nature of the co-curricular and extracurricular programs of the new department. These programs need an individual to advocate for the faculty, staff and students. We have some of the top newspaper, yearbook, broadcasting, debate and other communications based programs in the country. There needs to be a proper advocate for them in order to ensure their continued funding and growth," Oddo said.
The goals set for the department are high. The entire communications department is hoping to only expand and grow the curriculum, Oddo said.
"I'm hoping to support my sponsors and teachers to create the best programs they can create. I want to increase our co-curricular offerings in communications. I want to make sure the teachers have the facility space they need to successfully run their programs. My teachers and I are gong to collaborate on a five-year strategic plan for the department where we envision our department five years from now," he said.
Oddo said he is excited to take on a new position for a brand-new department.
"Hopefully, as the director of communications, I can help the faculty and I execute that vision," he said. "I'm excited for this new position and I'm thankful that the board of education recognizes the need for a strong communications Department."