Parking Lot Construction Continues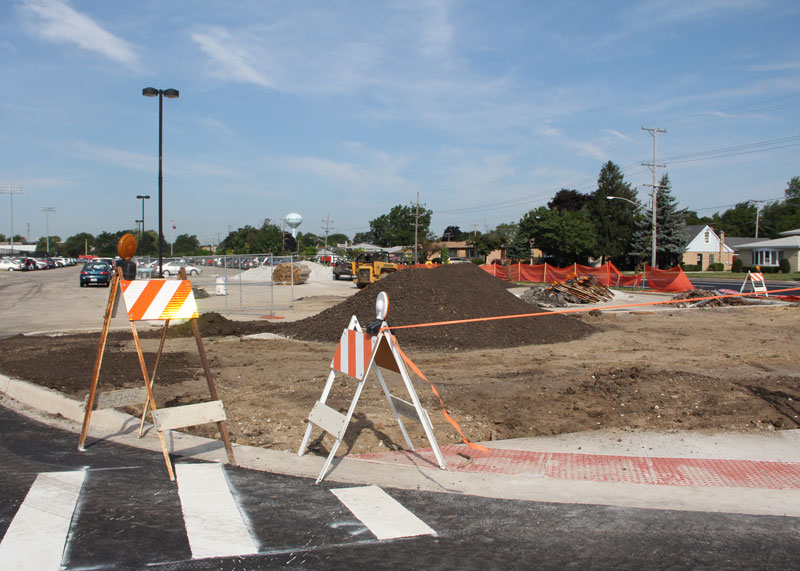 By Sarah Govis
August 13, 2015
Students who arrived at Niles West on Tuesday, Aug. 11 were greeted with construction cones and vehicles in the parking lot on the school's north end. The construction began toward the beginning of summer and has now continued into the school year.
Moreover, the driver's education parking lot is filled with school buses, which were held in the teacher parking lot the week before school started.
According to assistant principal Mark Rigby, buses will be held on campus for one year, but will be moved to land located at 6119 Howard, 6000 and 6100 Gross Point Road in Niles, which is near the proposed gun range.
"The buses will be moved at the end of the school year onto a bus range. The land was bought for the buses. We had to find an off-site place within proximity that was affordable," he said.
At the Tuesday, Aug. 4 school board meeting, a motion was passed to purchase three parcels of land to be used for the new bus terminal. The cost of this land to the district is $2,510,000.
The construction taking over the student parking lot is expected to be finished by the end of the school week according to Rigby.
"The construction date is supposed to be Friday. They worked a lot Saturday and Monday and laid down the concrete. All that's left is the landscaping," Rigby said.
Some students said they are very frustrated with the rate of construction.
"It's annoying because there isn't as much parking as there should be," senior Abigail Guillame said. "It makes pulling out after school more difficult because it's more congested."
The traffic has caused more students to come earlier in order to secure a closer spot.
"It's an inconvenience to myself and my fellow student drivers who have to come even earlier to school to make sure they aren't stuck parking by the football field," senior Kaylie Dyer said.
Other students are more indifferent to the parking situation.
"I honestly don't mind it because I get to school late all the time. I'm used to having to park very far," senior Caitlyn Beutelspacher said.