School Board Holds Special Meeting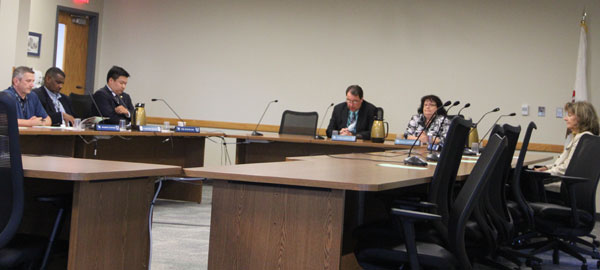 By Katrina Nickell
August 26, 2015
A special board meeting was held last night, Aug. 25, the second one in a month. Three action items were voted and decided on.
Due to conflict of interest, law firm Mayer Brown will no longer be representing D219. Attorney Ricardo Meza of Greensfelder, Hemker, and Gale will now be representing. Services will be performed at a reduced rate, not to exceed $450 per hour. The board did not disclose what the nature of the conflict of interest.
The second motion taken last night will allow Franczek Radelet to retain Sikich firm and work together during the investigation, at a rate not to exceed $300 per hour.
Also, Jascula Terman and Associates, a public affairs company has been retained at a rate not to exceed $275 per hour to assist the board.
"The board is anticipating significant communication needs as it addresses issues which may come before in the coming months and wants to be sure the District has the capacity to respond promptly, accurately and as transparently as possible," said school board president Mark Sproat during the meeting.
The next scheduled board meeting will take place Tuesday, Sept. 8 at 6:45 p.m.