Meet Me in a Minute: Ms. Nicole Reynolds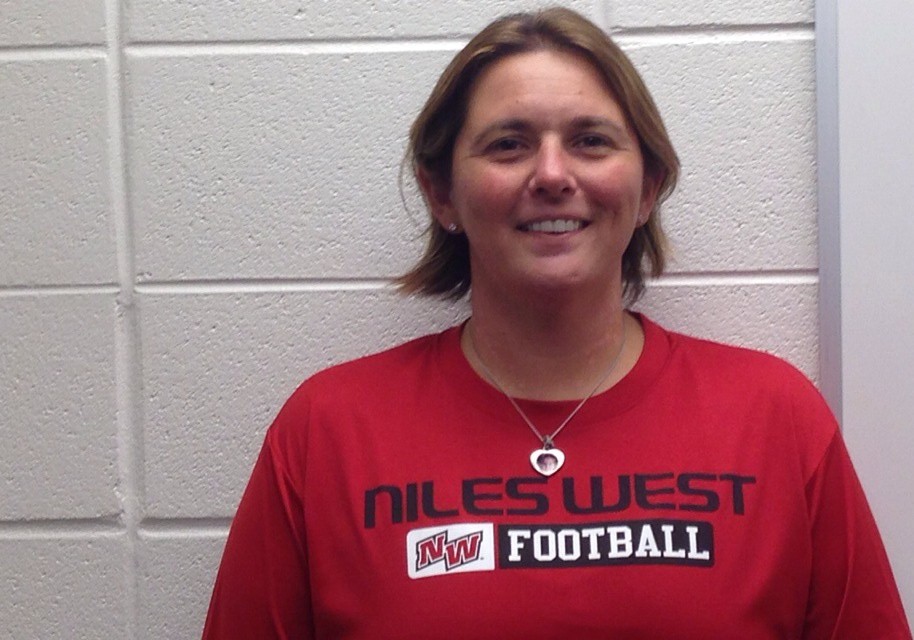 By Farheen Khan
August 27, 2015
Niles West physical education teacher, cross country coach, and softball coach Nicole Reynolds is actually a graduate of Niles North.
Prior to becoming a full-time teacher here at West, Reynolds worked as a student-teacher at Niles West in the fall, then was a substitute the second semester.
"The year before I got my job, I was a student-teacher here in the fall, then I was subbing second semester," Reynolds said. "I took a maternity leave position for [a current North counselor]. She had her first baby and I took her maternity leave."
During that time, there was an offer for Reynolds to teach part-time at both schools. After her first year, she worked full-time here.
"I will say, as a teacher, for me, Niles West is better," Reynolds said with a smile, "when I was a teacher at Niles North, I still felt like a student. I was seeing some of my former teachers in the hallways and even though they were my colleagues, I still wanted to say 'Mr' or 'Mrs. so-and-so.' I had a tough time calling them by their first name. But I will say that Niles West is a better school."
Reynolds says she likes to root for Niles West whenever they're playing against Niles North in a sport. And when Niles North plays against another school, she roots for North.
"It's kinda like, you know, the Bears and the Bulls, and the [White] Sox and the Cubs. You root for your team and then you root for them to beat anyone else when they're not playing your team."
Reynolds is currently coaching cross country and plans on coaching softball in the spring. She says her favorite part of both teaching and coaching is the bonds that are formed.
"I love my connection with the kids. With the health curriculum, we're two days in the classroom, but we still have three days in P.E. It's just fun to see the kids interact and have fun and play games, and also see the academic side in the classroom." Reynolds said. "I do like the mix of it. I like that I get to meet kids, build relationships with them, learn more about them. Then coaching, really get to know kids, because a lot of times, I have them for four years. I'm just able to teach them something that I see them learn over the course of time." Reynolds said.