2015 Girls Volleyball Preview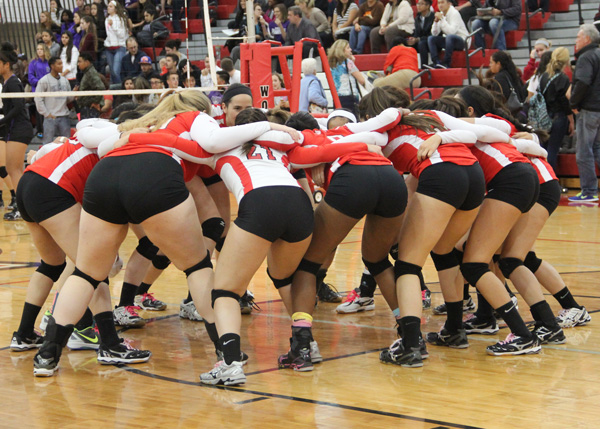 By Jackie Bajric
September 4, 2015
[youtube]https://youtu.be/HdWvpdZbt2k[/youtube]
The Niles West News had a chance to sit down with the girls head volleyball coach, Stacy Metoyer, about their current season. The Wolves are off to a great start defeating both Warrior squads (Deerfield and Maine West), and the Maine East Blue Demons. Last year, the girls varsity volleyball team took it to the next level and beat the New Trier Trevians in a regular season match, so we're all excited to see what the Wolves hold in stock for this season.
NWN: How is the team looking to be this year?
Metoyer: The team is looking to be successful this year, with many returning players and starters returning to the line-up.
NWN: What are you doing to prepare for the season?
Metoyer: Many of our girls play club volleyball in the off season and work out in the weight room. We also had our team camp in July to help prepare.
NWN: Who are some key players who will contribute greatly to the team's success?
Metoyer: Dominique Krason, Eleni Balourdos, Kaila Johanson, Nicole Zelazko, Rachel Sison, and Natalia Pehar are going to be our go to girls. I could list the whole roster for this question, because everyone has vital roles in different ways.
NWN: What do the team's practices consist of?
Metoyer: We work on fundamentals and skills, as well as specific plays in rotations. We work on serving a lot and practice taking another team out of their offense with serving.
NWN: What are your goals for the team?
Metoyer: We want a winning record,  to win regionals, beat Niles North, and finish in the top three of the CSL Conference.
The Wolves will be taking part in the New Trier tournament this weekend, looking to pull out with a few wins. After the tournament, next Wednesday make sure to support the lady Wolves at Niles North. Game starts at 6!