Meet Me in a Minute: Jackie Chis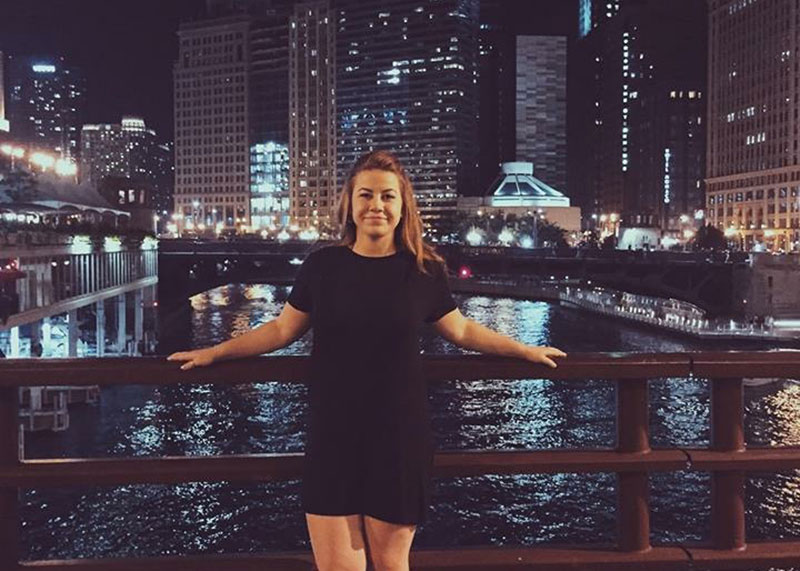 By Alex Ehrenberg
September 28, 2015
Jackie Chis is a senior by day, and a librarian who misuses her twitter by night. Here at West, Chis is the editor of the Spectrum, student leader of W.H.O. Club, member of Model UN, and a newly joined member of National Honors Society.
"I like being involved in academic clubs. NHS is cool because I am surrounded with students that have worked so hard to get to where they are. I feel like sometimes the athletes take too much of the spotlight and people forget about all these kids that work really hard for what they have," Chis said.
On top of balancing clubs and schoolwork, Chis works part-time at the Lincolnwood Public Library.
"I think having an external commitment that has nothing to do with school is important. You begin to see the adult aspect to growing up and start to learn about taxes and other things that we are sheltered from in school. There is this totally different part of life that we have been cut off from because we put our sole focus on education," Chis said.
Besides filling up her time at school and in her community, Chis loves to use social media. This past August, Chis garnered attention on Twitter after tweeting about Fox News correspondent, Jesse Watters.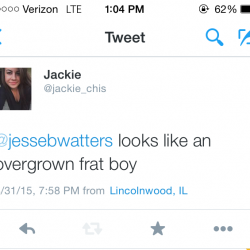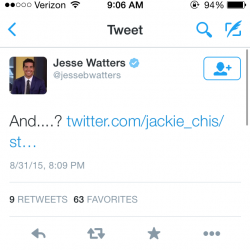 "Jackie tweets celebrities on Twitter all the time. It was sort of shocking that he tweeted back and that Jackie had to take heat from some of his fans. They called her a "crazy lib" and insinuated that she had a crush on Watters. Jackie is known for tweeting without a filter, she has just never had someone tweet her back about it," friend and senior Kristen Younan said.
With a hectic schedule during the week and little free time on the weekends, Chis keeps a positive attitude.
"It gets really stressful. You have to put lots of work in to get results, you have to budget your time, but you have to keep a sense of humor. Make fun of the little things in life and just remember you cannot control everything around you. Make fun of Jesse Watters, but take everything one day at a time" Chis said.