Teachers Lives Before NW: Mr. Stern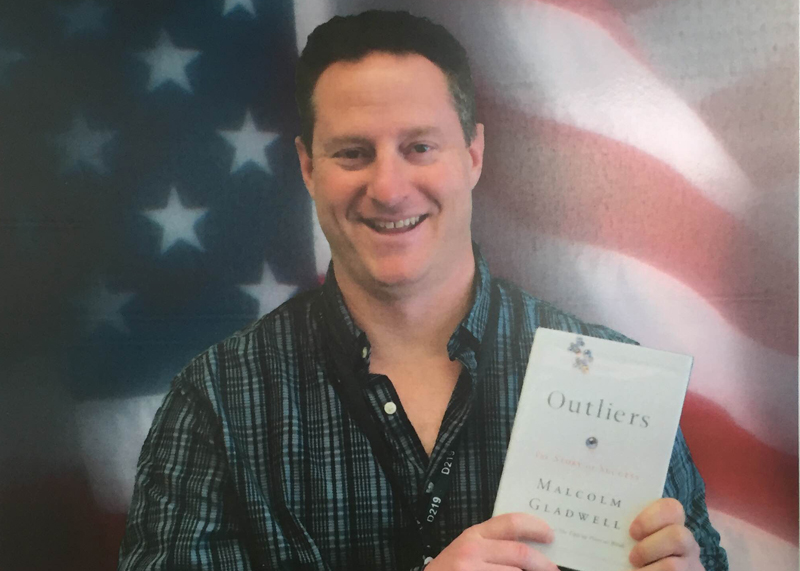 By Katrina Nickell
September 25, 2015
Periodically during the day, students walk in and out of counselor Mitch Stern's office. Whether they are seeking advice, changing up their schedule, or just looking for someone to talk to, Stern's office door is always wide open.
"Stern is one of the nicest people I've ever met and you can go to him for anything. Whether it's a pass for class or you need someone to talk to," junior Amanda Lee said.
Stern began his life at Niles West 24 years ago beginning as the boys varsity assistant soccer coach. He proudly owned this title for seven years despite his little knowledge of the game.
"My job was to get them in shape and the head coach's job was to teach them the game and how to play soccer," he said, "but I loved the players I coached."
After one year of coaching soccer, Stern began teaching Health and Leaders P.E. It wasn't until nine years later he discovered a place in the guidance counselor's office. Stern has been a counselor for the past 15 years and he doesn't plan on going anywhere.
Teaching was not Stern's original plan after graduating from Niles West. While attending Southern Illinois University for two years, he majored in communications in hopes of working for ESPN one day.
"My dream was to be on ESPN or something like that," he said, "I still kind of dream about that sometimes."
After his sophomore year of college, Stern transferred to Northeastern Illinois University to complete his undergraduate education. It was at Northeastern he realized that teaching would be a great way to still coach without having to work for ESPN.
"I realized I wanted to be a teacher because it was my one connection to always be involved with sports without being a broadcaster. So how else could you be involved? Well, you coach. How do you coach? You teach. I liked being around young people so it made a lot of sense to me," Stern said.
Unfortunately, after graduating it was difficult for Stern to find teaching jobs at schools. One day, a friend offered their help in setting Stern up with a job in a psychiatric hospital as a teacher.
"My friend was working at this school and attached was a psychiatric hospital. During the day the kids would go to school and then at night they would receive all their therapy to help them get better."
Stern recalls his time teaching these students to be an interesting learning experience to himself.
"I grew up where you guys are growing up. When I grew up around here, if a kid had a problem the only people to know about it was the kid's family. For me, growing up, I didn't know kids were suicidal. They never talked about that in school. I didn't know kids actually abused drugs. I knew they used them but could not go a day without them," Stern said.
After spending some time in the psychiatric hospital, he discovered the condition many of these kids were in was quite severe.
"I had kids who were nine years old and suicidal. I didn't even know what the word meant when I was nine years old. I had kids who were hooked on coke and meth and they were only 12," he said.
This eye opening experience may have scared and worried many, but for Stern it became his motivation to achieve his Master's degree and become a guidance counselor.
"After I started working there I realized there were a lot of kids with a lot of problems. Stuff I never knew kids had problems with. I got my masters degree in counseling so I could be around kids like that. I liked helping these kids," Stern said.
By a random turn of events over the years, Stern went from being an aspiring broadcaster to one of Niles West's beloved counselors. The one piece of advice he hopes for all students at Niles West is to, "think before you act and always take advantage of the opportunity in front of you."