A Pack With a Heart: The Wolfpack Gives Back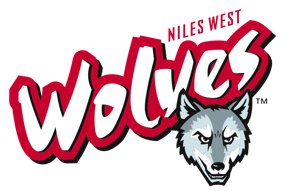 By Thea Gonzales
November 2, 2015
Starting Monday, Nov. 2 until Tuesday, Nov. 24, Niles West is coming together to give back to the community during the holiday season. This month, students and faculty alike are encouraged to bring in items that will be collected and given to The Niles Township Community Clothing Closet, a volunteer organization that aids in clothing primarily children within Lincolnwood, Morton Grove, Niles, and Skokie. Niles West is also teaming up with WHO club/Wolves Helping Wolves, which supply basic needs like shampoo and soap to underprivileged families in the community.
Staff members are confident students will contribute to the charity.
"I think we have amazing students and staff in this building who love to give back to others.  There are so many individuals in this world that need our help even in our own community.  That's why we picked The Clothing Closet and Wolves Helping Wolves this year," Student Activities Director Katie Odell said.
Bins in the student activities center, main office, and the guidance office will be collecting items until Tuesday, Nov. 24 that include new packages of underwear and undershirts ranging in sizes from toddler to adult (highest in need for the Clothing Closet), gently used clothes of all kinds (especially NW gear that do not have names on them), shoe boxes (to store the hygienic products), shampoo, conditioner, toothbrush, toothpaste, and bar soap.
Instead of Mark Rigby shaving his hair and beard this year, a slew of eager teachers will be available for slimeage. That's right, if you pass by the student activities center, you can see the list of slime-ready teachers for yourself. Depending on how many items we bring, our next Winter Assembly might just be the merriest yet. We easily surpassed 5,000 items last year; let's make this month a month of giving.
For any questions, e-mail Ms. Odell at [email protected] and take a look in your closet to see what you can give back this year!