A Leader on the Field: Yaniv Shields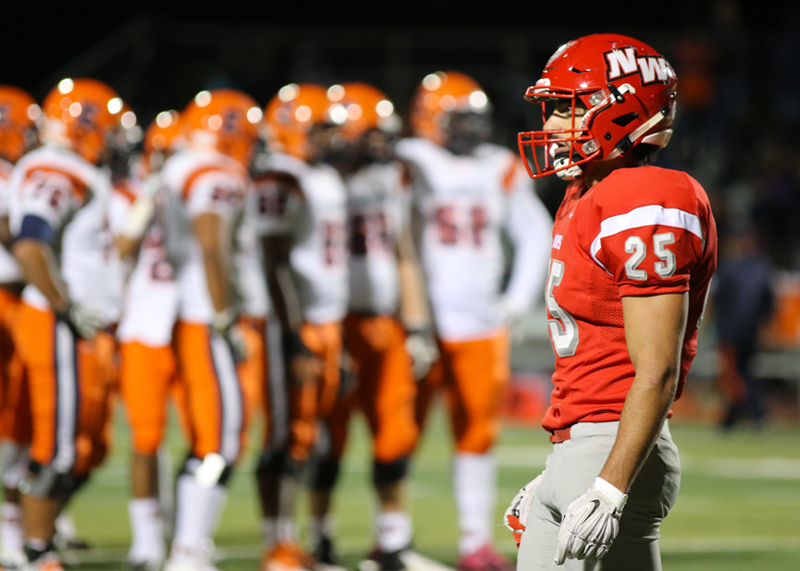 Family heirlooms come in all types of forms: a wedding dress, a watch, a ring. Football has been passed down to senior Yaniv Shields from his brother and father.
Since he was 10, Mr. Shields has been the driving force of his son's football career. Since fifth grade, Shields has played for Niles West's feeder football team.
"It's what I've been playing my whole life," Shields said.
Like his father, Shields hasn't played for his high school team all four years.
"I didn't play sophomore year. I just stopped liking football and started playing basketball. Junior year I knew that I wanted to play football again though," he said.
That year long break didn't hurt Shields, though. Now as a senior outside linebacker and running back, he's been the weekly captain three times.
"I feel that with the way that I play, my teammates respect me and do what I say," he said.
Although he's too modest to say so, Shields is a leader to Niles West's Varsity team.
"If we're doing something wrong and we want to learn how to improve, he's always there, teaching us and giving us advice. He's a leader, you know?" said junior Chris Erjavac, teammate of Shields.
That constant encouragement Shields's dad had shown so early in his life and so consistently has really paid off. But Shields isn't looking into a future in college football.
"All my friends that went to college and played college ball ended up saying they hated it, the coaches, the game, and would end up quitting. I just don't want to set myself up for that, honestly," Shields said.