Orchestra Chamber Music Recital to be Held Tomorrow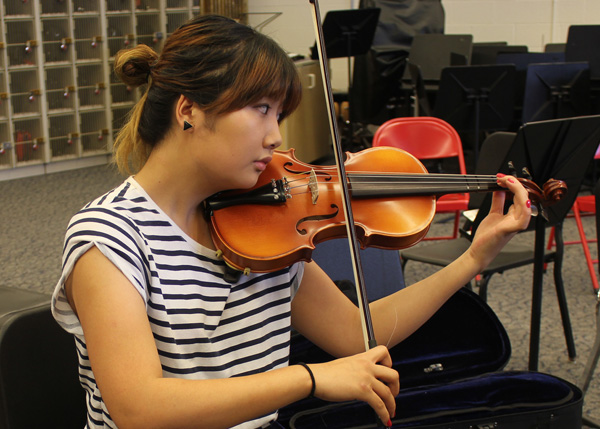 By Cameron Cassidy
October 13, 2015
Tomorrow night the Niles West Orchestra will have the chance to preform before a judge  at the annual chamber recital. The recital will start at 6:30 p.m. here at Niles West and students will be performing in two different locations in the school.
Students in the orchestra have been placed in groups of either quartets or quintets, and there are 24 separate performances taking place.
"Within each group each student has a tremendous amount of responsibility, every person is responsible for one part. They don't have a whole section to rely on, they really need to know what they're doing," orchestra director, Steven Katz said.
The students will be judged on how well they can play both separately and how well they can play as a group. The judging panel will consist of current and former orchestra teachers from Niles West as well as other schools. The opportunity is one that students are very excited as well as nervous for.
"I'm really excited for this opportunity and to see how my group will do. This is our last one and I really hope it turns out great," senior Migi Park said.
Come out and support your fellow wolves during this exciting opportunity!