NWSN Episode 6: Volleyball with Dominique Krason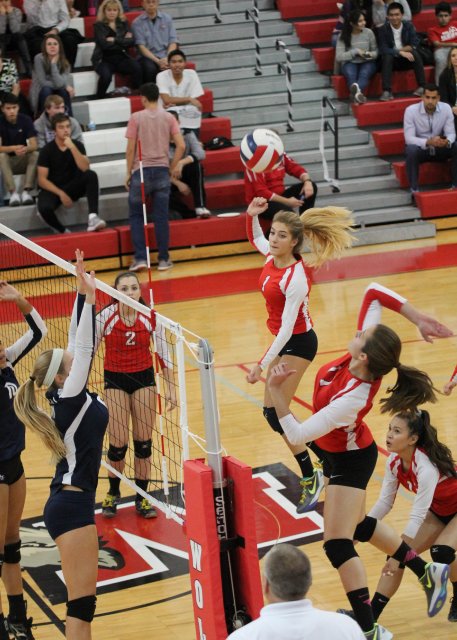 By Katrina Nickell
October 26, 2015
[youtube]https://youtu.be/VO9e0G2TZJE[/youtube]
Reporter Kaylee Robinson had the chance to talk to captain Dominique Krason about the volleyball team as they head into playoffs.
Krason said, "I'm so proud of my team. We've come really far and I can't wait to start regionals!"
Currently the Lady Wolves hold a record of 21-10. Their first regional game will be held at Conant High School against Rolling Meadows on Tuesday, Oct. 27.