NSPA/JEA 2015: The Essence of Disney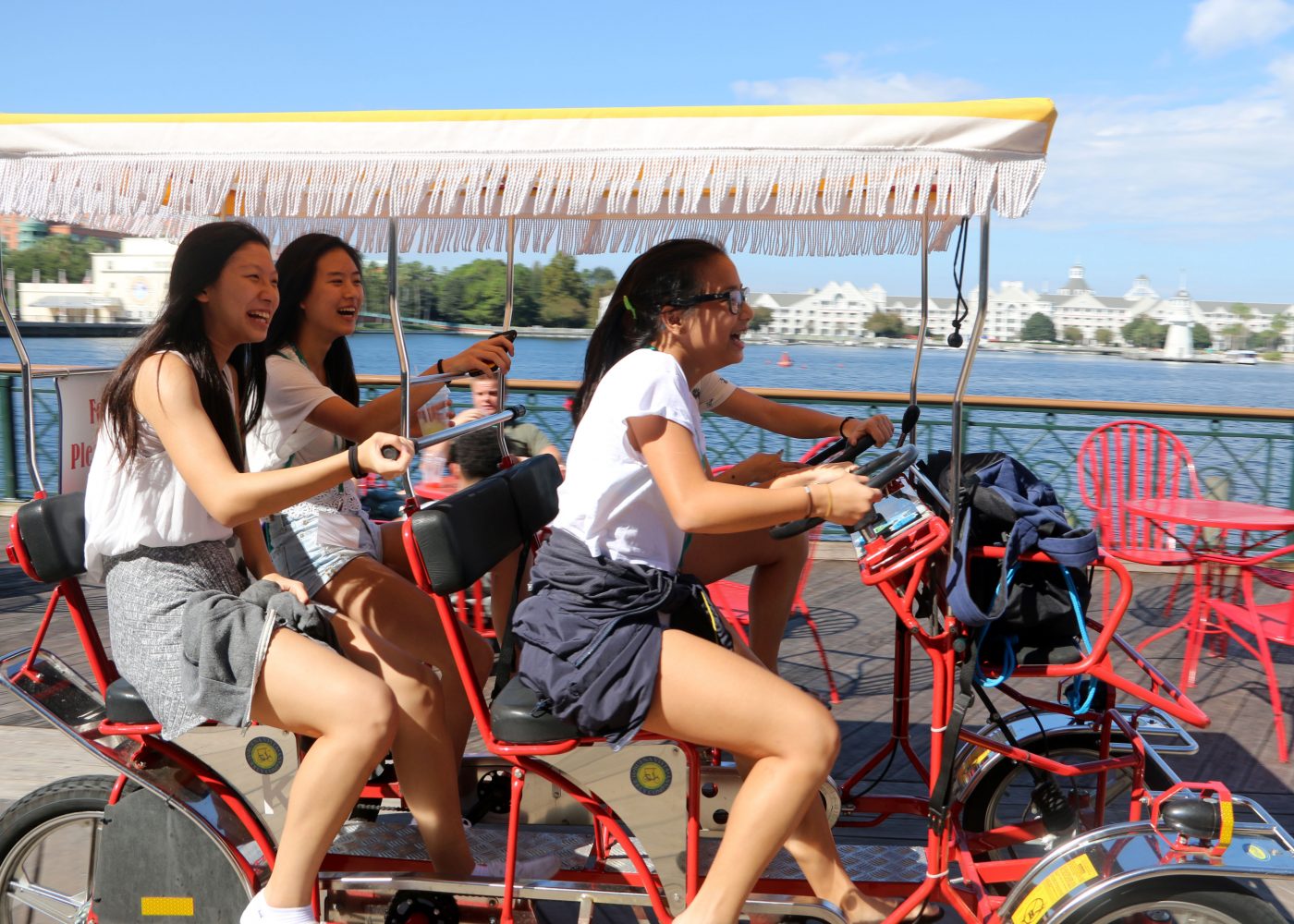 By Sarah Govis
November 13, 2015
[youtube]https://youtu.be/EFZ53f1b0ms[/youtube]
Over 6,000 students from across the country have come to Walt Disney World at Orlando, Florida for the fall 2015 National Scholastic Press Association/Journalism Education Association conference that started Thursday, Nov. 12 and ends Sunday, Nov. 15.
From middle school children to advisors, people of all ages have chosen to attend the conference to learn more and expand their knowledge of journalism. However, with the added excitement of staying at Walt Disney World resorts, a childlike excitement has been brought alive in the students staying here — especially those that are experiencing their first time.
Many of the attendees are now nearing adulthood, but that hasn't stopped them from getting the same enjoyment out of it as their younger counterparts.
"I was so excited because I've never been to Orlando, so I was excited to see this magical place as an almost grown up. I went to Universal Studios and I got super emotional. It was really different this year because Disney has this magical thing about it," Westlake high school senior Madeline Dupre said.
Because of the vast number of students in attendance at this particular convention, it has allowed for more students to connect than at smaller conventions.
"The past two years, it's been in big cities and this one's more about getting to know each other and not the city, so staffs can come together," Dupre said.
Even attractions geared towards younger children have sparked happiness in convention participants.
"I have a different view on Disney than when I was a tot. I appreciate it a lot more now. But it's just as exciting to see the characters," Lakes Community high school senior Morgan Timmerman said, who has visited Disney eight times in the past.
A few students are dealing with their parents living vicariously through them, but they were still enthusiastic about spending nearly half a week in Florida.
"My mom told me the first thing I had to get was ears," Southport high school senior Madison Crosley said. "I was excited because last year I went to Washington, but I'd already been there. I'd only been here when I was five, so I was excited because it was somewhere fun."
Being in a larger convention center has also proved helpful in that it can incorporate more students.
"Last year we didn't get to go to Keynote because there wasn't enough room, and then this year we had a guy from Sports Illustrated we got to see," Southport high school senior Andrew Maple said.
Staying at Disney is proving to be very memorable as a final high school experience and first time at the resort.
"I was freaking out when they said we were staying here because I've never been to Florida or Disney, so I decided to take all these pictures and go on all the rides and create memories for my senior year," Oak Park high school senior Maddison Wisecarver said.
Being able to experience Disney with friends instead of family is a pleasant experience for several students.
"We all went to Magic Kingdom and dabbled in just about everything," Prosper high school senior Ben Fein said. "When I was little I went with my family, but now I'm with all my best friends and I went on my first roller coaster."
The opportunity to stay at Disney was much more appealing to students than the previous spring convention in Denver, Colorado.
"We went to Denver last year, but this year is more exciting and I wasn't expecting it to be this exciting," Lakes Community high school junior Molly Bartlette said.
Some students have had the freedom to go to other conventions, but this year's NSPA/JEA conference is the largest one they've seen thus far.
"I went to one at Arizona State and it was smaller and the speaker was just from the local news. Everything is a lot bigger here and I feel like it gets me out there more," Perry high school junior Karson Hentges said. "I'm going to Disney tomorrow and I've been to Disneyland in California five times. Going to Disney is going to reminiscent and fun."
The chance to go to Disney has even been the reason some students opted for newspaper over other electives at their school.
"I was really excited to stay at Disney, and it was honestly one of the reasons I joined because this is my first year," Lakes Community high school senior Mary Maravelas said.
Regardless of age or year in school, the over 6,000 students filling Disney have made memories to stick for years to come, even if this isn't their first time experiencing Walt Disney World's magic.
[nggallery id=442 template=galleryview]