Winter Pep Assembly to be Held Tomorrow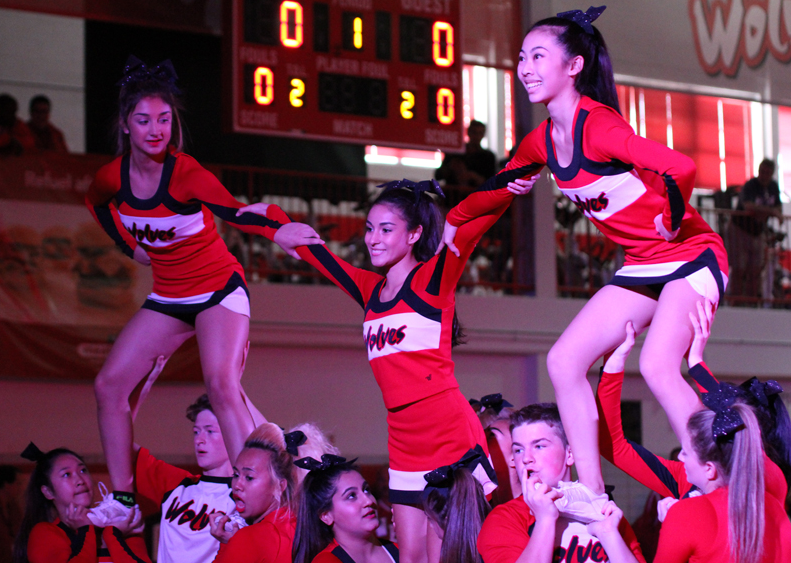 By Katherine Khoury
December 3, 2015
This year's assembly will be held on Friday, December 4 in the Contest Gym at 2:45. As we approach winter break, it's that time of year again for the annual winter pep assembly. New this year, all lights will be off and performers will be wearing glow-in-the-dark clothing and accessories.
The black light theme will also be represented by the student body so make sure to be wearing neon, white, or other glow-in-the-dark items.
The American Sign Language club will kick off the assembly preforming the National Anthem along side senior, Alan Koltyar. Cheerleading, beat boxing club, gymnastics, varsity and junior varsity poms, wrestling, swimming, basketball, step team, and Orchesis will also perform.
"I'm excited for the pep assembly, especially because of the new theme. I feel like if we have new themes for each assembly students will get more excited to go," junior Eleni Balourdos said.
Neon shirts will be sold this week during all lunch periods for $15 outside the cafeteria and in the bookstore. Make sure to purchase one before the assembly on Friday to participate!
"I wanted to do something that has never been done, and our DJ company has never even done this either before and they're really excited about this as well, and I want the school to get pumped up about coming to school on Friday," student activities directors Katie Odell said.