Hot Chocolate with Dr. Ness to be Held Every Friday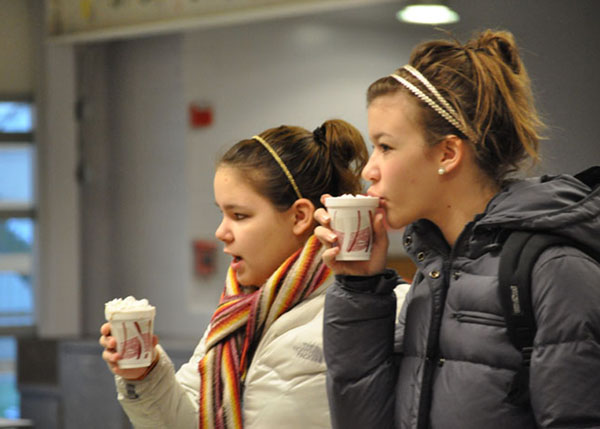 Dr. Jason Ness and other members of the administrative staff will be in the cafe serving students hot chocolate as part of hot chocolate with the principal on Friday, Dec. 3, starting at 7:30 a.m. 
"Hot Chocolate with the principal has been a tradition for several years now, we hold it every Friday morning in December. We started it because we wanted to do something for the students to thank them for everything they do at school," Ness said.
Hot Chocolate with the principal is open to every student at West whether they're getting off the bus, being dropped off or driving to school themselves.
"I went a few times last year, the hot chocolate was good, and there were so many people there. It was really nice to sit with my friends and just hang out in the morning," senior Migi Park said.
With finals and winter break coming up, staff finds this opportunity good for students to socialize and relax with all the upcoming stress.
"We wanted to start something to celebrate the ending of a long week and start students days off nicely," Ness said.