Cell Phones in Class: An Aid or a Distraction?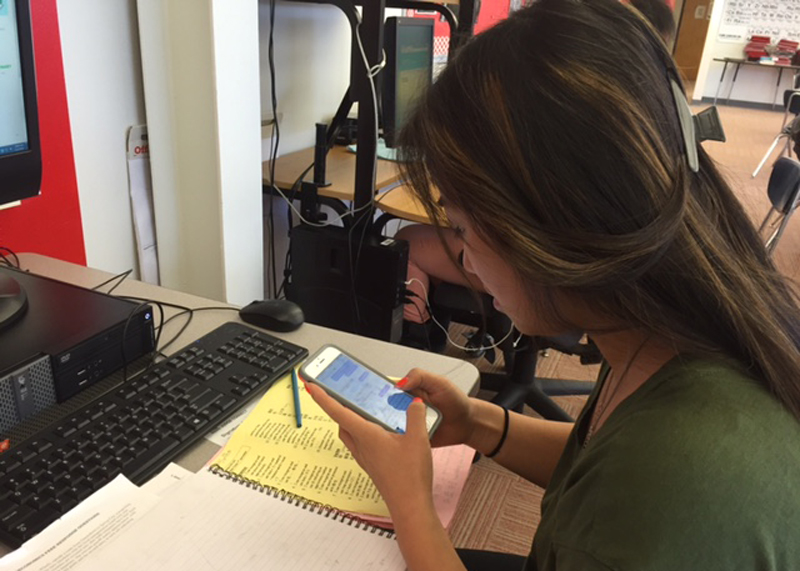 [youtube]https://youtu.be/__ruHZnaNsA[/youtube]
Throughout the hallways and classrooms at Niles West, students are constantly found on their Chromebooks or their phones. During passing periods, the hallways are known to be crowded with students pushing through. But this doesn't stop many students who, instead of looking forward, are looking down at their phones, sending a message regardless of the stampede behind them.
At West, the cell-phone policy changed from zero tolerance to teacher digression in the fall of 2011. Since then, both teachers and students have struggled to find the balance on when its necessary to use cell phones in class.
Despite distractions, technology is a great source for obtaining information within minutes, according to student technology support specialist Craig Phillips.
"In one aspect technology has increased the ability to get information; that information is more readily available for students these days with not only internet devices like Chromebooks but also you can just pull out your phone and have access to the internet immediately," Phillips said.
Although technology has helped us get the information we need within minutes, not everything is beneficial from its use.
"If something went wrong with the world so many students nowadays would be too reliable on the technology and if that technology didn't work properly, they may not know the basics of farming, for example," Phillips adds.
One of the major subgroups of technology increasingly becoming relevant among teens are cell phones.
"I sometimes use my phone too much, a lot, like I sometimes procrastinate and then I don't do my homework," freshman Marina Palladinetti admits.
Some classes require the use of cellphones despite it being an ongoing distractions.
"I allow cellphones in my journalism classroom and broadcasting class. They shoot videos on their cellphones. Because I use them as tools and equipment and so it would be weird if one day I was like 'you can't use your cellphones today'. I just try if I am giving a lecture to tell kids to put their phones away and to pay attention," communications teacher Evelyn Lauer said.
Students said the use of cell phones during Lauer's class helps with articles and class tasks.
"It's much easier for me to use my phone to take pictures for an article," sophomore Molly Shoenbeck said
Some teachers go as far as collecting students phones in the beginning of the period to eliminate the distraction.
"I just started this year to be completely honest because cellphones have progressively seemed to become more pervasive when they were used in the classroom but it became a distraction on a regular basis and so it's a thing I tried this year and it's actually been very effective," science teacher Meghan Mcgovern said.
Although Mcgovern collects cell phones in the beginning of class not all students are against it.
In one instance, sophomore Christopher Gonzalez gave his phone back to Mcgovern when cellphones were not collected for the day.
"I'm not completely addicted to my cell phone but I just knew that I might have probably used it during class or I might have been distracted so…it was best to hand it in," Gonzalez said.
Even though Mcgovern believes phones should be taken away in her class, she agrees it shouldn't be a nationwide policy.
"I think respect for the actual policy that's in place needs to be implemented versus taking phones away. If everybody was respectful for the fact that you're not actually suppose to be using them during class time then it wouldn't be a issue," Mcgovern said.
About the Writer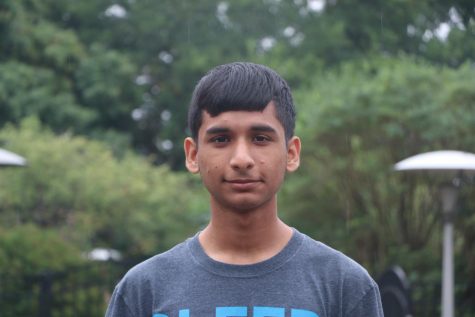 Zubair Muhammad, Staff writer/blogger
Zubair is a senior and this is his third year on the Niles West News staff as a reporter and food columnist. He likes cooking and being a part of many...