How to Manage Stress Before Finals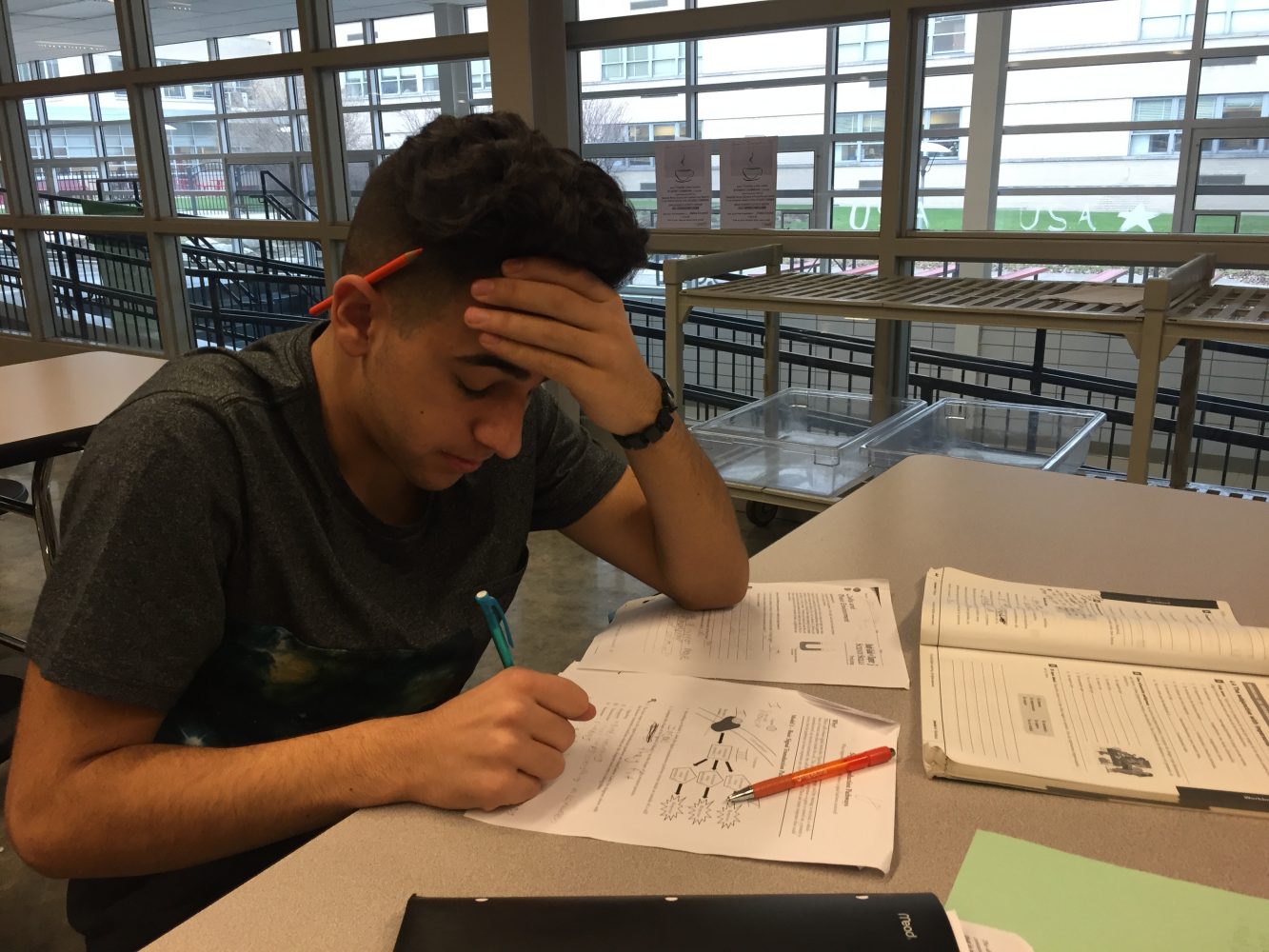 By Denise Alasu
December 9, 2015
With finals only a week away, students are scrambling to finish off first semester as best as they can. With all the late night schoolwork and studying, stress is taking over, making students feel overwhelmed.
Stress is a largely occurring issue that is continuing to affect students in high school at a high rate. According to a survey by the American Psychological Association, nearly half of all teens — 45 percent — said they were stressed by school pressures.
This week during lunch periods, the SADD Club is providing stress-reducing activities in the student commons. For healthy ways to cope with all the stress about finals approaching, students can participate in activities like coloring, dancing, gardening, playing ping pong, and doing yoga.
"SADD Club developed this stress less program to promote activities that allow our brains to take a break and refocus," SADD club sponsor Jessica Madigan said. "SADD Club's hope is that NW students participate in the brain break activities this week and learn to navigate future stressful situations in a healthy way."
Counselor Mitch Stern said there are two types of  positive and negative, and students need to learn how to cope.
"Positive stress is being stressed about something good that is to come," he said. "For example, if you are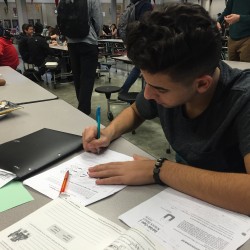 an athlete waiting on a game you have in the next hour, you are positively stressed. You are wondering how the game will go, motivating yourself to do well. On the other hand, negative stress is being stressed about something bad that is occurring or that is to come. Let's say you have a research paper due tomorrow that you still have not started, you become worried and stressed knowing how much you have to write in a short time period."
Student athletes, like senior swimmer Lucas Brace, said balancing school and a sport can be difficult.
"As a student athlete, my life is a cycle. I wake up, go to swim practice, go to school, swim again, go home, eat, do my homework, sleep, and it keeps going on like that. It definitely does get stressful, especially with all the school work, but swimming is kind of my stress reliever. it takes my mind off of the rest of the world and helps me focus on one thing I love doing. I start my school day with it, and end my day with it as well," Brace said.
According to Stern, it's all a matter of how you handle the situation. Good stress motivates you, preparing you for whatever it is that you have coming. By positively acting upon this stress, it leads one to do well and result in success. Of course, if you procrastinate and wait until the last minute to complete an assignment, that results in negative stress that can lead to frustration and sometimes even anxiety.
"Niles West has a pretty good social worker, counselor, and teacher service to offer to students who need help dealing with their stress. As adults, we understand that life can get busy in-school and outside of school as well. We are all willing to help or guide students dealing with frustration so that they can handle it in a way that won't affect them poorly," Stern said.
Video by Inana Zomaya