2015-2016 Wrestling Preview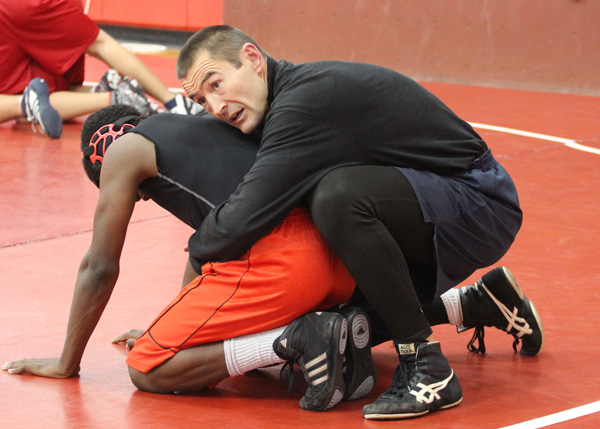 The wrestling team this year has been working harder than ever even with being a young team. They doesn't have full line up, which causes them to struggle sometimes. The wrestling team is constantly in the gym to improve their strength, which gives them the ability to use a wide range of moves. 
In addition to just being in the gym, the team practices with each other so they can engage all of their muscles. Many members of the team have to cut weight, which makes having a healthy diet very important because they have to watch their intake. Captain and senior Scott Pechter is considering continuing wrestling next year as in college, although he isn't sure yet. "My  top choice for college is U of I, but I was recently accepted to Indiana University which I was very excited about as well so we'll see what happens".
Evanston and New Trier are among the hardest teams to beat, but Deerfield is the most difficult team they've had matches against this year. Anthony Genovesi, Ben Rosen, Adam Snow, and David Gould are the varsity coaches. Genovesi believes that the team is improving every single day with their drive and hard work to reach their goals to make to state. "The wrestlers are working hard and continuing to improve each match. Our goal as a team is to get each wrestler better for the state series"