Principal's Recognition Award: Katrina Nickell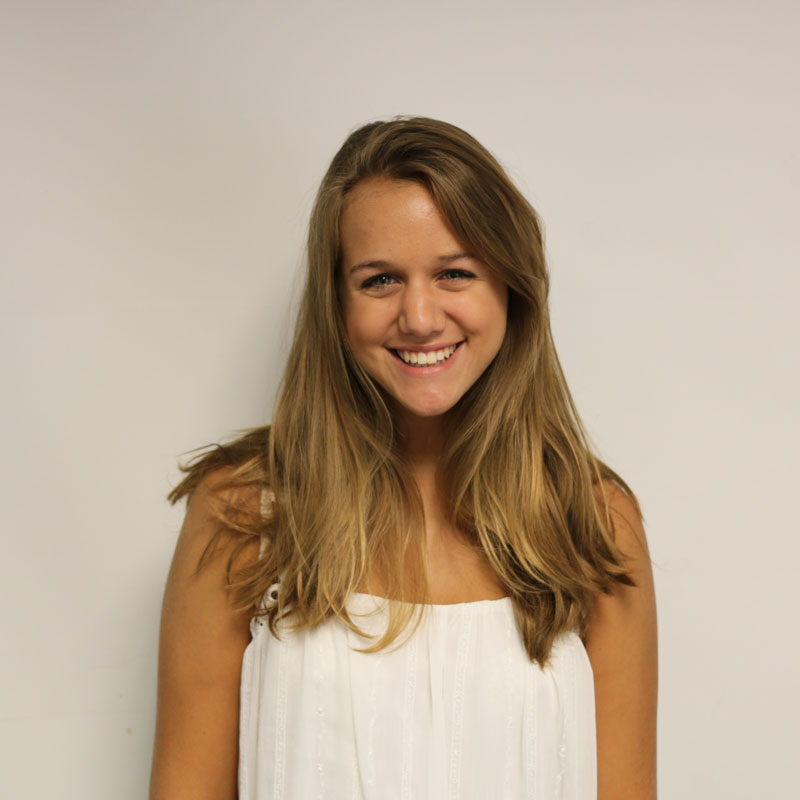 By Sarah Govis
January 21, 2016
Editor's Note: This is the third in a series of 19 stories about last semester's Principal's Recognition Award winners who were recognized on Wednesday, Dec. 2 for outstanding achievement in specific programs. Senior Katrina Nickell received the Communications Award and was nominated by Ms. Evelyn Lauer.
Senior Katrina Nickell is constantly in the NWN newsroom, uploading videos, writing stories, and helping other students to create the best work possible.
"As managing editor, my job is to look over staff, decide on due dates for certain stories to run, make sure everything is being published, and also just to help some of the other students on staff because much of our staff is fairly new," Nickell said.
Nickell was presented with the Communications Award because of her dedication to Niles West News, nominated by English instructor Evelyn Lauer.
"She talked about how I was very motivated and dedicated, and a lot about the way I'm able to manage the class and help keep things going," Nickell said
Nickell appreciated the fact that her hard work was being noticed.
"It was honestly one of the best feelings, as cheesy as it may sound. Just knowing that the work wasn't going unnoticed," Nickell said.
Lauer said Nickell was selected because of her success in three Communications courses: journalism, broadcasting, and news production.
"On Niles West News, Katrina is an excellent leader, helping manage staff, making sure stories run on time, and her experience with video helps her work with the broadcasting classes. She's one of the best student videographers in the state and deserved to be recognized for her accomplishments," Lauer said.
Previous installment in the Principal's Recognition Award series
Nicole Camburn  –  https://www.nileswestnews.org/features/principals-recognition-nicole-camburn/