Niles North Principal Accepts Superintendent Position at McHenry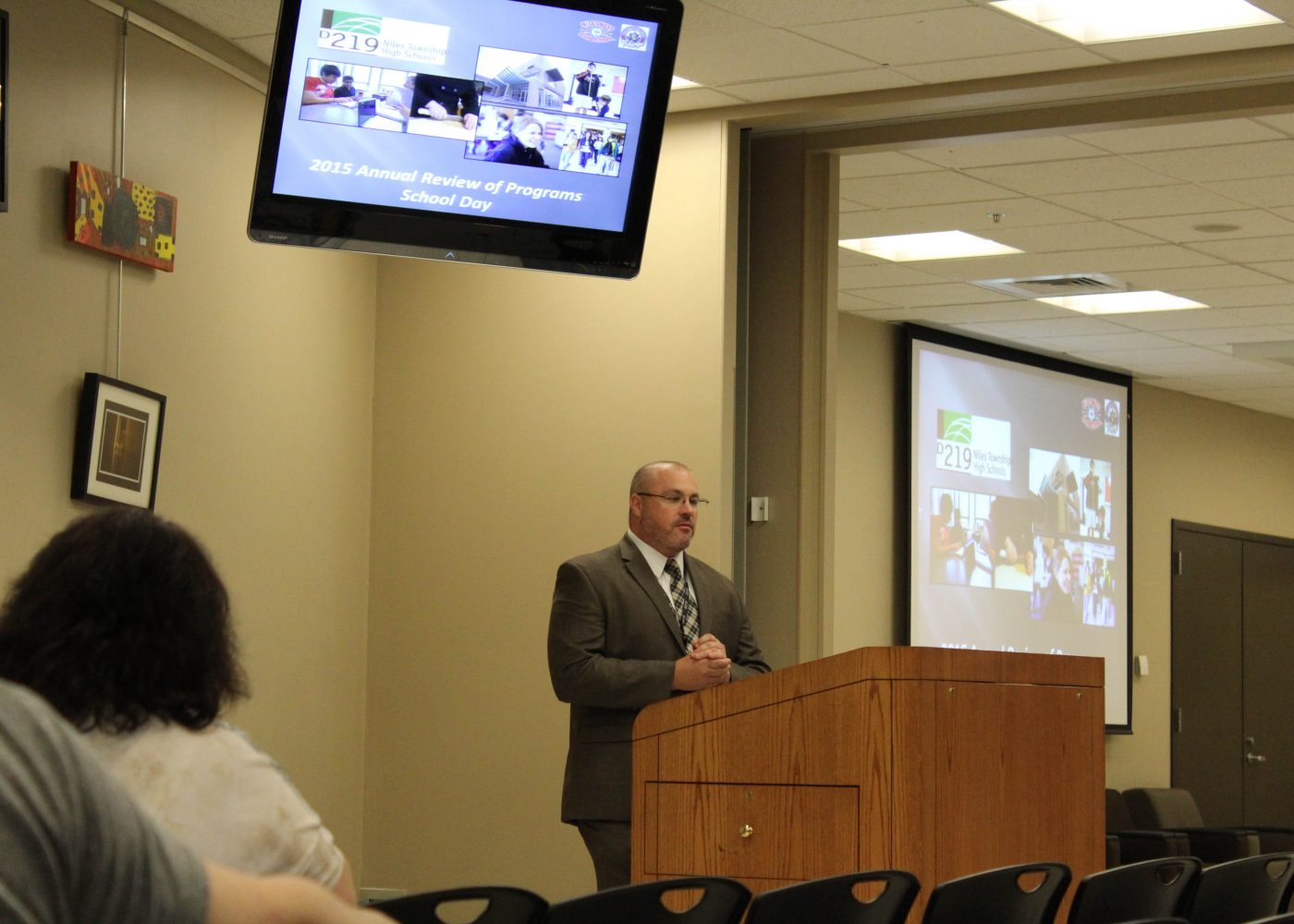 By Katrina Nickell
January 21, 2016
Niles North Principal, Dr. Ryan McTague announced today his acceptance of a superintendent position at the McHenry School District 156.
McTague's statement to the Niles North community said, "While I'm excited to begin my new role as a superintendent, it will be difficult leaving behind my incredible Niles North family… No matter where my journey in life takes me, you will always have a special place in my heart."
McTague will be spending his last semester at North and is looking forward to it. He will begin his position as superintendent in the 2016-2017 school year.
"As we move into the second semester I'm looking forward to spending every last minute with our students, parents, and staff members before the end of the year.  I'm confident that Niles North and our amazing students will continue to grow and flourish," McTague said in the statement.
An article released by the Northwest Herald included a statement from McHenry's board president Steve Bellmore.
"Dr. Ryan McTague brings the type of experience and passion that we were looking for… We know the community will embrace Dr. McTague as the new superintendent," Bellmore said.
McTague has served as principal at Niles North for the past six years. He began his career at Niles West as a dean of students in 2003-2004. After holding the position of dean, McTague was promoted to director of deans in 2005. Then he held the position assistant principal of operations in 2007-2008.
Assistant principal Mark Rigby, who was a dean when Mctague was assistant principal at West, said McTague will be missed around District 219.
"He's a good man to work for, very energetic, very into the school and the students," he said. "He was a very good role model, very good work ethic, and a hard worker. He will really be missed around district."
Correction: Previously, we had stated that McTague began his District 219 career in 2005. McTague has been apart of the District 219 community since 2003.