VEX Robotics Club to go to Nationals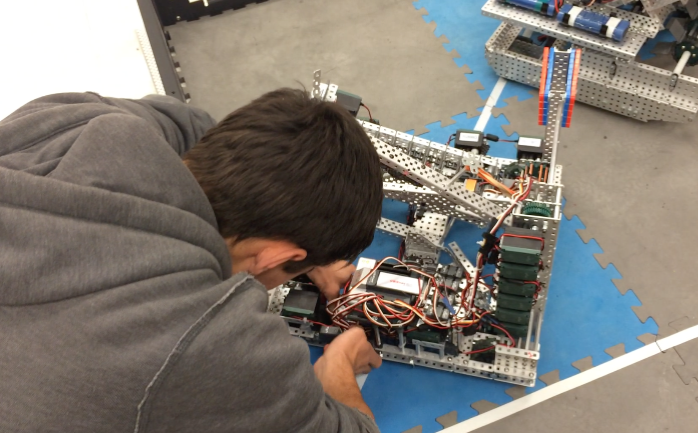 By Alex Ehrenberg
January 26, 2016
[youtube]https://youtu.be/2zwMFWKcBXU[/youtube]
A group of high school students sitting around programming and building robots may sound like the plot of Weird Science, but for the Niles West Robotics Team it is just a typical afternoon.
Using VEX Robotics Design System, students get to develop their programming skills by competing with other teams and their robots.
Junior Michael Leon has found a place for his unique talents with this team.
"I really love the atmosphere of the club and how you have the freedom and resources to built any robot you want. It's a lot of fun. Our team has put it in a lot of hours building, programming, and practicing with our robot," Leon said.
The team has experienced a very successful run this year. With a win at regionals and earning a spot at nationals, senior Tim Petroulakis is not surprised at that strides the team has made this year.
"I'm very proud of the way that we have performed this year. We worked very hard to win our regional competition. This was not easy, but we deserved the win and our spot at nationals," Petroulakis said.
Nationals will be hosted April 7-9 at the Mid America Center in Council Bluffs, IA.