Meet Me in a Minute International Week: Tayyaba Ahmad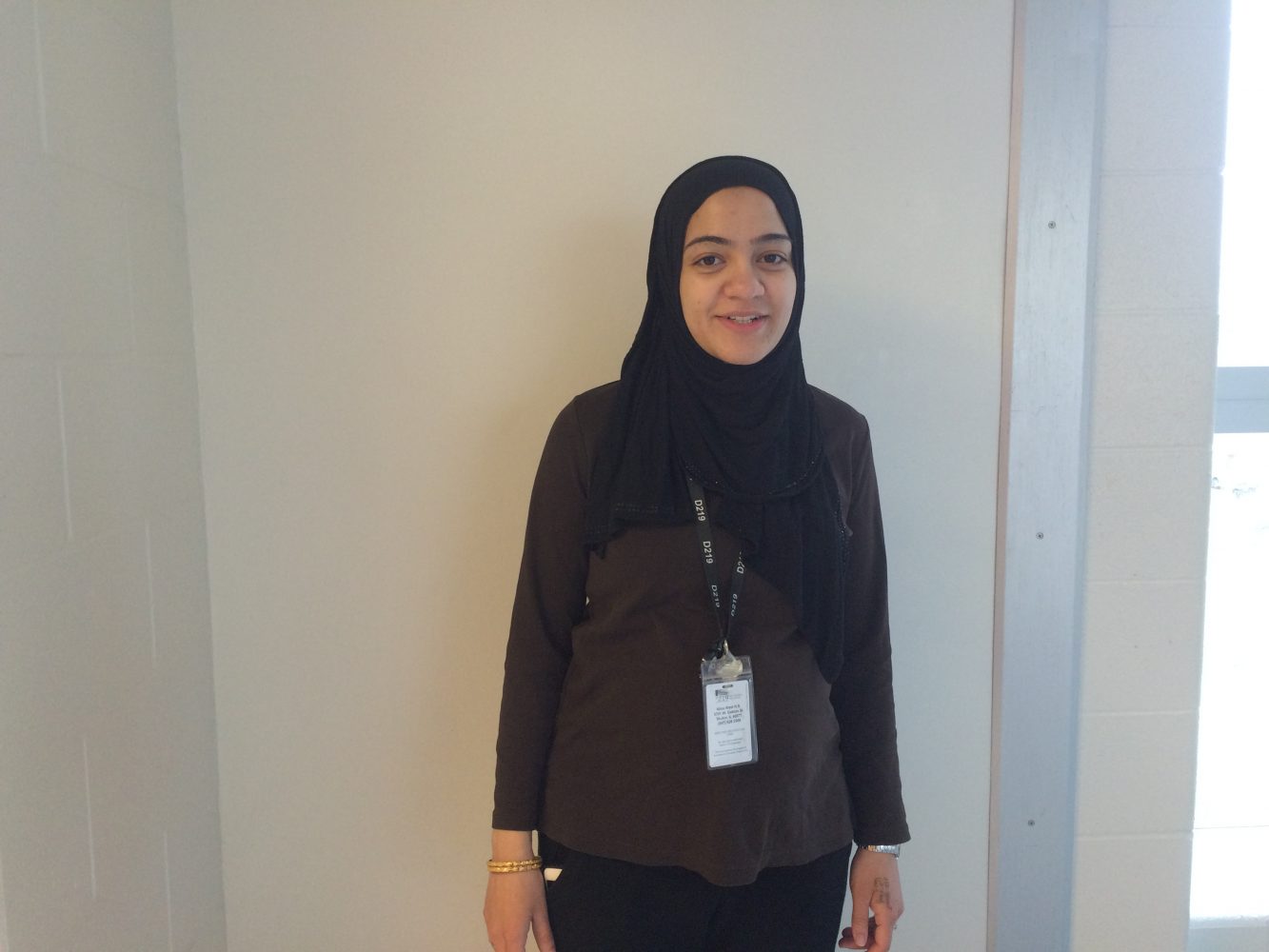 By Sana Kadir
January 27, 2016
Editor's Note: This is the third in a series of 10 stories in celebration of International Week.
Most students don't realize their teachers have lives outside of school. Besides teaching math Mrs. Tayyaba Ahmad takes pride in being Indian. Her culture plays a huge roll in her life from big holidays to small everyday activities.
"The food I eat, the language I speak at home, and the celebratory events I attend like Indian/Pakistani weddings, and the fancy Indian/Pakistani dresses and jewelry I get to enjoy wearing make me who I am," Ahmad said.
Wanting her own children to stay connected with her culture, Ahmad — who is currently expecting –plans on teaching her kid Urdu.
"Learning another language, especially in our global society, is always a plus. Learning another language is also good for one's own brain development," Ahmad said.
Along with being Indian, Ahmad takes pride in being Muslim. Her religion has helped her persevere through tough times and helped her appreciate the beauty of life.
"My religion is Islam, which means peace. My religion helps me gain spirituality and inner peace and allows me to connect with the rest of the world through my culture in a holistic manner. Indians are from all different religious backgrounds: Hindu, Muslim, Christian, Buddhist, etc. And even though we have different religious views, we all share not only the same culture, but also the same essential values of the sacredness of life," she said.
Not only staying true to her culture language wise, Ahmad loves eating typical South Asian dishes. Some of the most popular foods culturally are her favorites- samosas and biryani.
"As Indians, we drink a lot of Chai (tea) throughout the day. The teapot is always on and cups are always poured," she said.
Ahmad's most favorite part of her culture is when family and friends get together to celebrate traditional Indian/Pakistani weddings.
"All I can say is if you've never attended an Indian/Pakistani wedding, then you need to become close friends with an Indian/Pakistani and request to be invited to a family wedding! They are week long celebrations with lots of food, fun, dancing, henna parties, amazingly beautiful outfits, jewelry, harmless pranks and centuries old traditions," Ahmad said.