Niles West Wrestling Team Update: Working Hard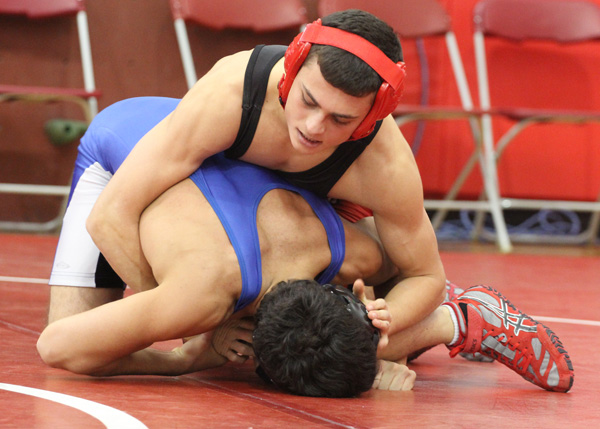 The first half of the season for the Niles West Wolves Wrestling team has been tough to say the least. From lack of depth and commitment to members not showing up and quitting the team.
The lack of commitment from some of the members has lead to some disappointing results, including forfeiting 4-9 weights.
"We had to forfeit anywhere from 4-9 weight classes which obviously hurt us and this was all because we didn't have enough guys," Genovisi said.
Coach Anthony Genovisi doesn't agree with the decisions made by some of his former wrestlers.
"I don't think quitting is the way to go. You have to finish what you start and you can't just drop something because it's too hard, I would have loved to see a little perseverance and it requires a bunch of time and effort," Genovisi said.
However, coach Genovisi is pleased with his current group of guys.
"I'm happy with the guys I have. They work extremely hard. I have 2 seniors, and a great group of sophomores and juniors who have done well this year," Genovisi said.
Some stand out wrestlers this year include senior Scott Pechter who is currently sitting at a record of 23-12 and junior Neil O'Shaughnessy who is at a record of 14-10 at the moment.
Although this season hasn't gone as smoothly as coach Genovisi had hoped, he is still confident that with regionals coming up, they can place in the top half and send a few guys down state.