NWN Couple Contest 2016 Now Running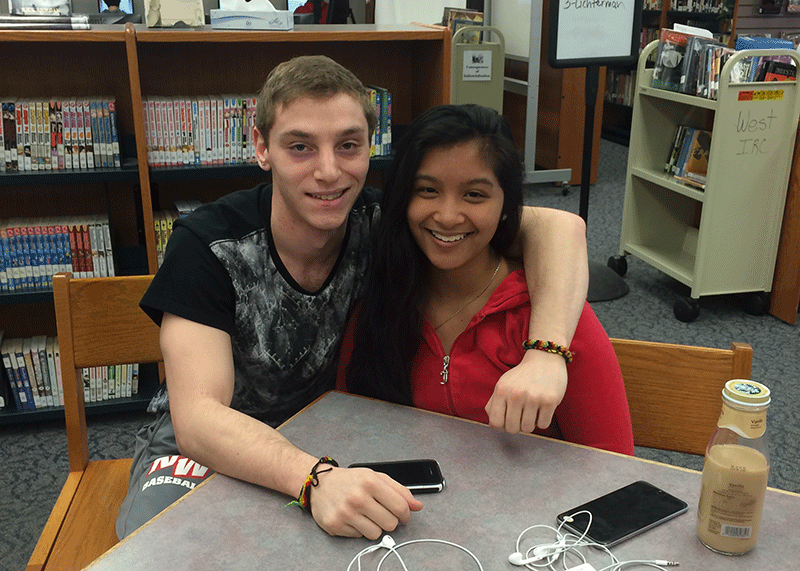 By Sana Kadir
February 1, 2016
With Valentine's Day right around the corner, it's that time of the year NWN starts our annual cutest couple contest.
Everyone who wants to enter can send a picture with their girlfriend, boyfriend, or best friend. You can submit photos through emailing us at [email protected], send through Facebook, or #nwncouple on Instagram. (Please remember if you hashtag on Instagram, your profile must be on public.)
We will then upload all submitted pictures to our Facebook album. The pictures with the highest number of likes on our album will proceed to our next voting round which will take place on a poll on the NWN website.  The couple with the most votes on the site's poll will win the contest.
Rules for entering:
The couple (both students) needs to attend Niles West.
Anyone can like the picture on Facebook, including friends and family.
All submissions must be received by Mon. Feb. 8. Finalists will advance to a second round of voting that will take place via a poll on the NWN website from Feb. 8th through the 11th. Voting ends at 9 a.m. on Feb. 11th.
The winners will receive a $50 gift card to Cheesecake Factory. Good luck to all those participating!