Fate, Free Will Debated at Interfaith Discussion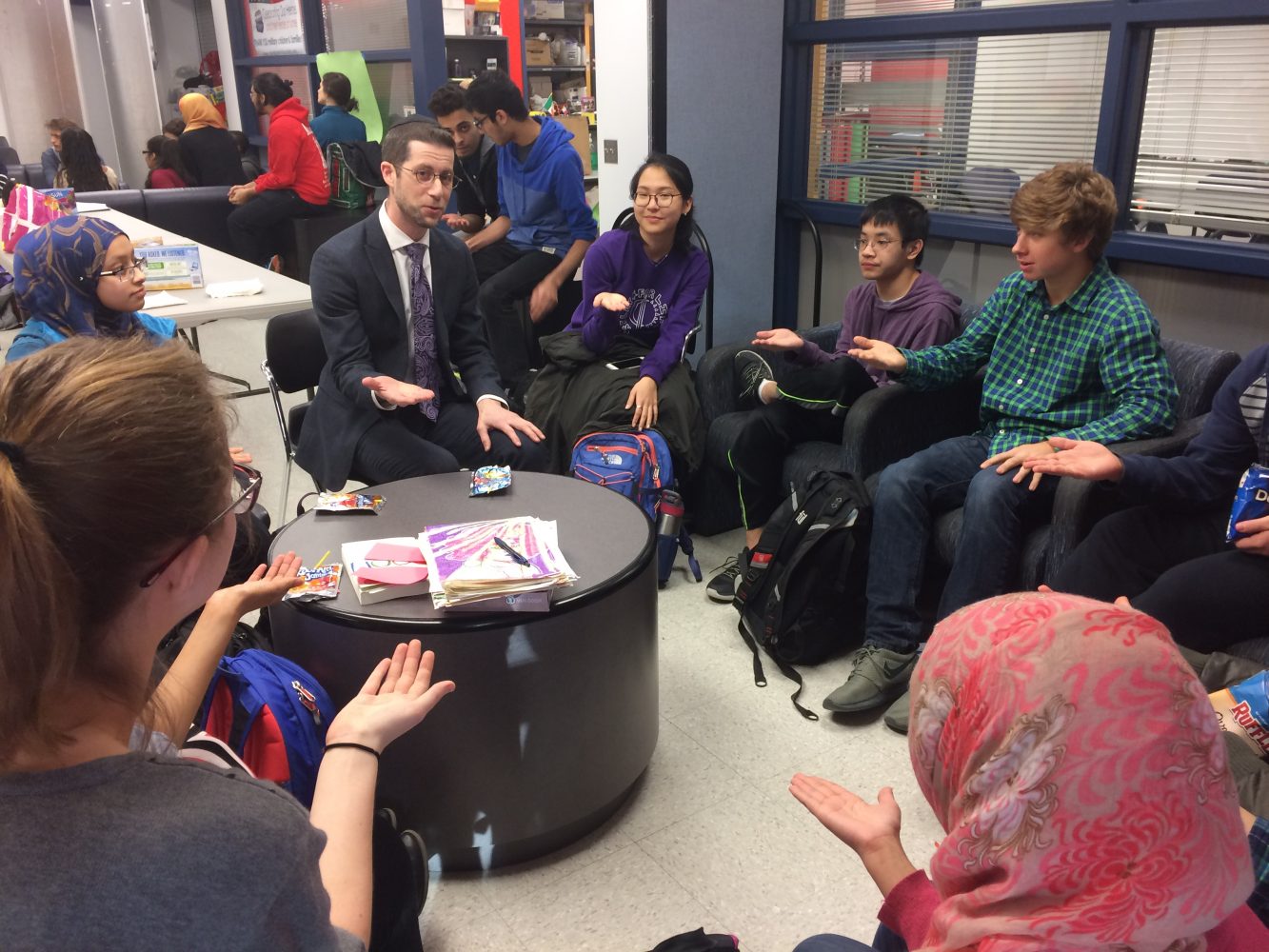 By Katrina Nickell
February 2, 2016
In celebration of International Week, the Quran Study Club hosted the annual Interfaith Discussion on Feb. 1, 2016. The theme for this year's discussion was "Free Will… Are We Really in Control?"
The style of the Interfaith Discussion was an open forum where a panel of four representatives from four different religions discussed their beliefs with Niles West students. The topics discussed were how religion identifies people, and what it says about people.
Asayo Horibe, a nurse and President of the Buddhist Council of Midwest came to share the beliefs and ideas of Buddhism. Phil Karesh, a rabbi and professional in Jewish education represented the Jewish relegion. Taher Ahmad, Director of Interfaith Engagement and Associate Chaplain at Northwestern University, Muslim scholar practicer, and Niles West alum discussed ideas on behalf of the Muslim religion. Finally, previously a senior pastor and current Niles West teacher, Stan Wiedeman represented the idea of Christian beliefs.
These representatives find this open forum to be a great experience for students and hope for it to lead the youth to change society's current standards.
"We've been raised in our culture to only really look inward our own small circles, but that doesn't give you the full scope of things. In order to really have breath of understanding in the world there needs to be a sense of stepping out of your own square feet to say 'Wait you are different than I am, Why are you different and what are your differences,'" Karesh said. "There have been many wars that have started over miscommunication and values so we should be sharing what they are, figuring out what those differences are and stay on an even peaceful page."
The students also find this opportunity to be great for their peers to take part in.
Quran Study member Hamza Ahmed said, "since we have such a diverse school I think it's really important to unify and unite every different culture and I think this is a great program for it."