New Hampshire Primary Predictions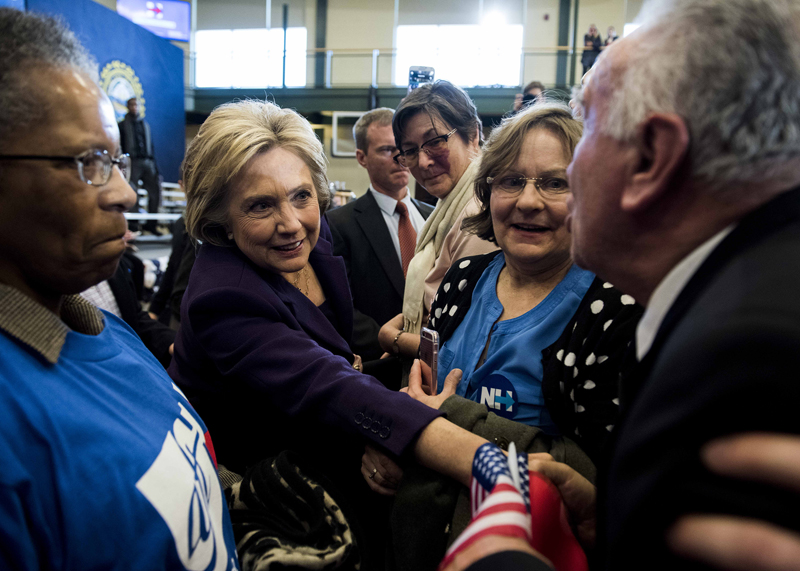 New Hampshire voters will partake in their state's primary event for the 2016 Presidential Election on Tuesday, Feb. 9, 2016. After the "historically close" Democratic caucus between Bernie Sanders and Hillary Clinton in Iowa, and Ted Cruz's upset over Donald Trump among Republicans, the New Hampshire results are pivotal for the upcoming election.
Historically, the winner of the New Hampshire caucus doesn't always go on to win the nomination. In 2008, Clinton won the New Hampshire primary among Democrats over now-President Barack Obama, despite the surge in support for Obama following his Iowa caucus win. Also, no Democrat who won the New Hampshire primary has actually gone on to successfully win the presidency since Jimmy Carter did it in 1976.
Among Republicans, New Hampshire has yielded equally questionable results. Although the 2012 and 2008 victors, Mitt Romney and John McCain, respectively, did win their party's nomination, the years before that were incredibly inaccurate. McCain also won the primary in 2000, yet George W. Bush ended up winning the nomination, and later the presidency. Similarly in 1996, Pat Buchanan won New Hampshire, yet Bob Dole went on to get the nomination.
Voters in both parties hoping for similar results to those in Iowa will be disappointed; New Hampshire's voter base differs significantly from Midwestern Iowa.
Republican Cruz was able to win Iowa due to his mass appeal among the Evangelical base, which isn't going to work for him in New Hampshire. Polls are predicting a Trump victory, with the Huffington Post putting him at 31.6%. In second place, first-term Florida senator Marco Rubio has 16.9%. This upward trend for Rubio isn't surprising, given his strong third-place finish in Iowa.
Despite winning the Iowan Caucus, Cruz hasn't been able to maintain that momentum in New Hampshire. He had a slight surge after Iowa, but has now fallen into a relative race for third place, with relatively-unknown Ohio governor John Kasich, who has been popular among New Hampshire voters since he announced his candidacy.
For Democrats, New Hamsphire is even more important, after Iowa failed to produce a clear front-runner. Roughly 44% of voters in New Hampshire consider themselves independent or undeclared. This will probably end up being a clear advantage for Sanders, who is the longest serving Independent in Congress. However, New Hampshire also allows Independents to vote for either party, as opposed to Iowa, where people could only vote for the side they were a registered supporter of.
With Martin O'Malley suspending his campaign after failing to garner even 1% of voters in Iowa, there are only two Democrats left. Among those two, Sanders is the clearly assumed winner. Every poll puts him ahead of Clinton by a strong margin. Sanders has been narrowly ahead of Clinton since August in New Hampshire, but current polls put him nearly 15% above Clinton, a far cry from the .3% that dictated the Iowa caucus. Sanders is currently at 55%, with Clinton following at an even 40%.
No matter what the polls say, New Hampshire doesn't always go as suspected. As it is, it looks like Sanders and Trump will walk away victorious.
About the Writer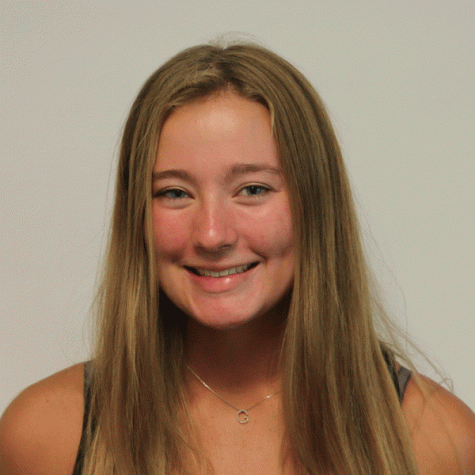 Grace Geraghty, Editor in Chief
Grace is a senior in her third year on Niles West News, where she is the Editorial Editor in Chief. Outside of NWN, she can be found figure skating, at...