Jasmine Dirks Leads Team to Historic Season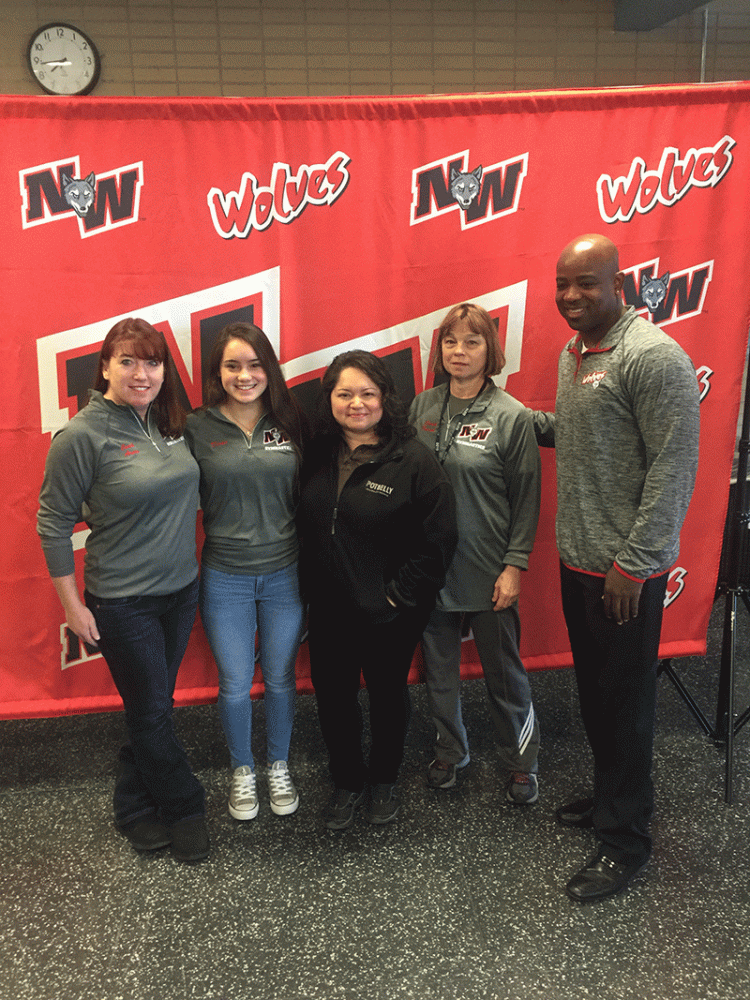 By Kaylee Robinson
February 19, 2016
Earlier this season, head coach Susan Arcus made a statement saying, "making it to sectionals in this region is a similar level of competition for other teams qualifying for state. Freshman Jasmine Dirks has a great chance this season to go very far."
To no one's surprise, Jasmine Dirks qualified for the state meet last week.
The Girls Gymnastics team is very excited to send off their freshman teammate, Jasmine Dirks, to the state meet this Friday, Feb. 17th at 7:30am in the Oakton Lobby.
Athletic Director Kendall Griffin had a few words for Dirks in hopes that she will do well at the state meet and represent our school.
"It's exciting because this is two years in a row with such a great team, with great talent. Jasmine shows all of the qualities an athlete should have. To have somebody so young with so much interest that performs at such an intense level is just fantastic."
Jasmine Dirks started competing with the wolves this year at the varsity level.
Head coach Susan Arcus said, "We are thrilled for Jasmine! She is very deserving. It is wonderful when a young lady is rewarded for her hard work and dedication to her sport. Not many freshmen have the opportunity to compete at the State level. We are so proud to have her represent Niles West at the State Tournament!"
Overall, the team this season has put forth a great work ethic. Coach Arcus is extremely proud of their hard work. She says that they have improved tremendously.
"We started with a team score of 121 and finished with a score of 135.25! Each girl had huge improvements on each event. We are very excited for our team's future," Arcus said.
"It's tough knowing that I have so much competition and that I have a good chance of making it to the State finals," Dirks said
The Niles West staff members and students wish Jasmine Dirks an exciting and fun state meet this weekend.