Is 2016 Going to be THE Year?
Hang on for a minute...we're trying to find some more stories you might like.
After over a hundred years of not winning a World Series, the odds of lifting the Billy Goat Curse are looking very promising. Ending last season with a 97-65 record and taking 3rd in the NL Central has proven to the fans of Chicago and the rest of the MLB that the Cubs are a new team.
After spending millions of dollars in top prospects, the Cubs have produced one of the best farm systems in the league which has paid off big. This year's stand outs include golden glover Kris Bryant, power house hitter Kyle Schwarber, and Cy Young winner, Jake Arrieta.
Big lefty Jon Lester, first baseman Anthony Rizzo, second baseman Addison Russell, and right fielder Jason Heyward are looking also promising as ever for the upcoming season.
The Cubs have the talent they need in order to have a successful season. After being swept in the fourth game of the National League pennant by the New York Mets, their chances of going to the World Series in 2015 were killed, but it showed reassurance for the young team.
With training camp just starting for the Cubs, drills have been laid back getting players back in the swing of things. The first day of training camp, the pitchers and catchers kept things slow, mostly working on covering first base and pick-offs to first, while infielders took ground balls. The team finished with batting practice.
Cubs spring training is expected to start March 1o, which is going to answer four big questions for the Cubs: Will Arrieta be able to recreate what he did last season? Where is Heyward going to play in the outfield? Will Schwarber be able to progress as a player? Finally,  what more do the Cubs need to do in order to win a World Series?
Can Arrieta recreate what he did last season? From the beginning of August through the end of the season, Arrieta had an outstanding 0.41 ERA allowing only four earned runs in almost 90 innings and 12 starts, which at the time was leading as one of the top pitchers in the MLB. Fan graphs project Arrieta to have a 2.93 ERA which is not as good as last year, but all in all, he is still going to be one of the best pitchers in the league.
Where is Heyward going to play? After we found out how well Heyward played in the outfield, the Cubs had no doubt that he was going to prosper there. Jason Hayward is also a three time winning Golden Glover, he primary played in right field, but with Jorge Soler in right field, Heyward will be moved to the middle, with possibly Javier Baez left.
Will Schwarber be able to progress as a player? Last season was filled with home run bombs followed by weak performance in the outfield by Schwarber. Going into the off season, outfield defense was really what he wanted to improve on. He has worked hard this off season on flexibility and agility which will give him the ability to better track down fly balls. Spring training will really be an opportunity for him to show that his hard work has really paid off.
What else do the Cubs have to do in order to win a World Series? Everyone wonders if this is going to be the year that the Cubs take it home and if they are really good enough. Everyone is pulling for them, but only time will prove whether or not they can do it. As long as injuries don't happen and the Cubs play consistent baseball, the Cubs are likely postseason contenders.
Correction: Previously, we had published that Mike Olt was on the roster with the Cubs as a third baseman for the 2016 season. However, The White Sox acquired him as a free agent. It has now been corrected.
About the Writer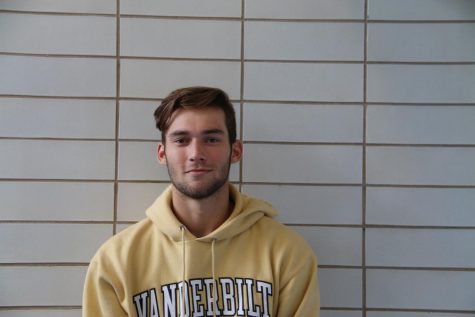 Sammy Butera, Editor in Chief
Sammy is a senior starting his third year on Niles West News, where he is the Media Editor in Chief. Outside of NWN, he can be found on the baseball field...