Meet Me in a Minute: Chloe Babcock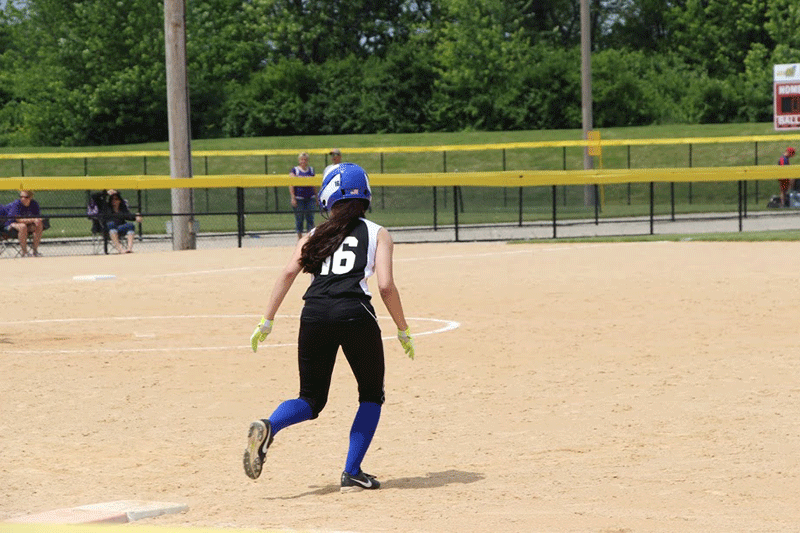 As soon as freshman Chloe Babcock stepped onto the red, dusty field with her black cleats, she knew softball was her thing. Since then, it has played a major role in her life, and has given her a solid group of friends.
She's been playing softball for nine years, and played travel softball with a lot of girls that go to West. It made the transition into high school a smoother process for her.
"Playing softball has given me a great group of friends. Often time you're with your teammates almost everyday, so you just start to bond and become closer with each other. I've made some really great friends through softball. Even now, I'm still close to a lot of girls I used to play with. On all of the teams I've been on so far, we've all grown really close throughout the season. By the end, we were are a tight knit group of friends. I love that because when you play travel softball, and everyone is really close, it makes playing together that much better," Babcock said.
Playing travel softball has gotten her ready for the commitment's of being a student athlete at a high school level.
"I feel that having the experience playing competitively and being committed to a team will help me for the high school season. I always thought that when you're on a team sport in high school, it's more about getting better as a team, and less about working on yourself," Babcock said. "I can now kinda see from the other girls that they try to do better as a team, but they also work on improving themselves while helping others."
She can remember her first memory of the sport she loves, and can see her improvement now.
"One of my first memories of playing softball was when they had just started a house league softball team in third grade and I really wanted to be a pitcher. I remember my dad set up a box in my backyard to pitch into, I'd practice once or twice a week and I was pretty bad. I kept missing the box. I didn't really like practice but I loved the excitement of when I got to show my improvement when I got put into pitch in the game," Babcock said.
Although she now loves softball, she was unsure if she wanted to continue sometimes.
"I've always enjoyed playing softball, even back when I played t-ball, but there was a time a few years ago when I wasn't sure if I wanted to keep playing. I wasn't doing so well and I felt kinda discouraged. Within that year, I joined a new team and had really good coaching and encouragement from my new teammates. That year I really improved and I just kept going and I ended up playing more and more, " Babcock said.
Longtime teammates freshman Diana Panoutsos is proud to call Babcock her teammate.
"Chloe is a really great teammate, she really encouraged others to be the best that they could, and she was always that one person you could count on to get us through the inning and get us through that play," Panoutsos said.
Teammate and friend freshman Grace Bencivenga knows how good of a player Babcock is and appreciates her ability to have her teammates' back all the time.

"I'm so excited to be back on the field with Chloe this season because she is so supportive and always has my back in games. I know she is going to be an important part of the team this year," Bencivenga said.
Babcock is forever grateful that she can do something she loves so much.
"I'm so excited to be able to have such a great group of friends to pay with for the next couple of years. I feel really lucky to be close friends with a lot of softball girls, and I'm really excited to play with some of them again, as well as meet other people in the future," Babcock said.
About the Writer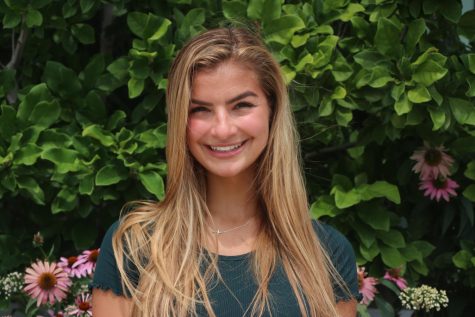 Christina Lappas, Editor in Chief
When she's not studying or doing homework, Christina loves to hang-out with friends and sleep. She is excited to be the editor-in-chief as a senior and...