Update: Board Approves Communications Department–Again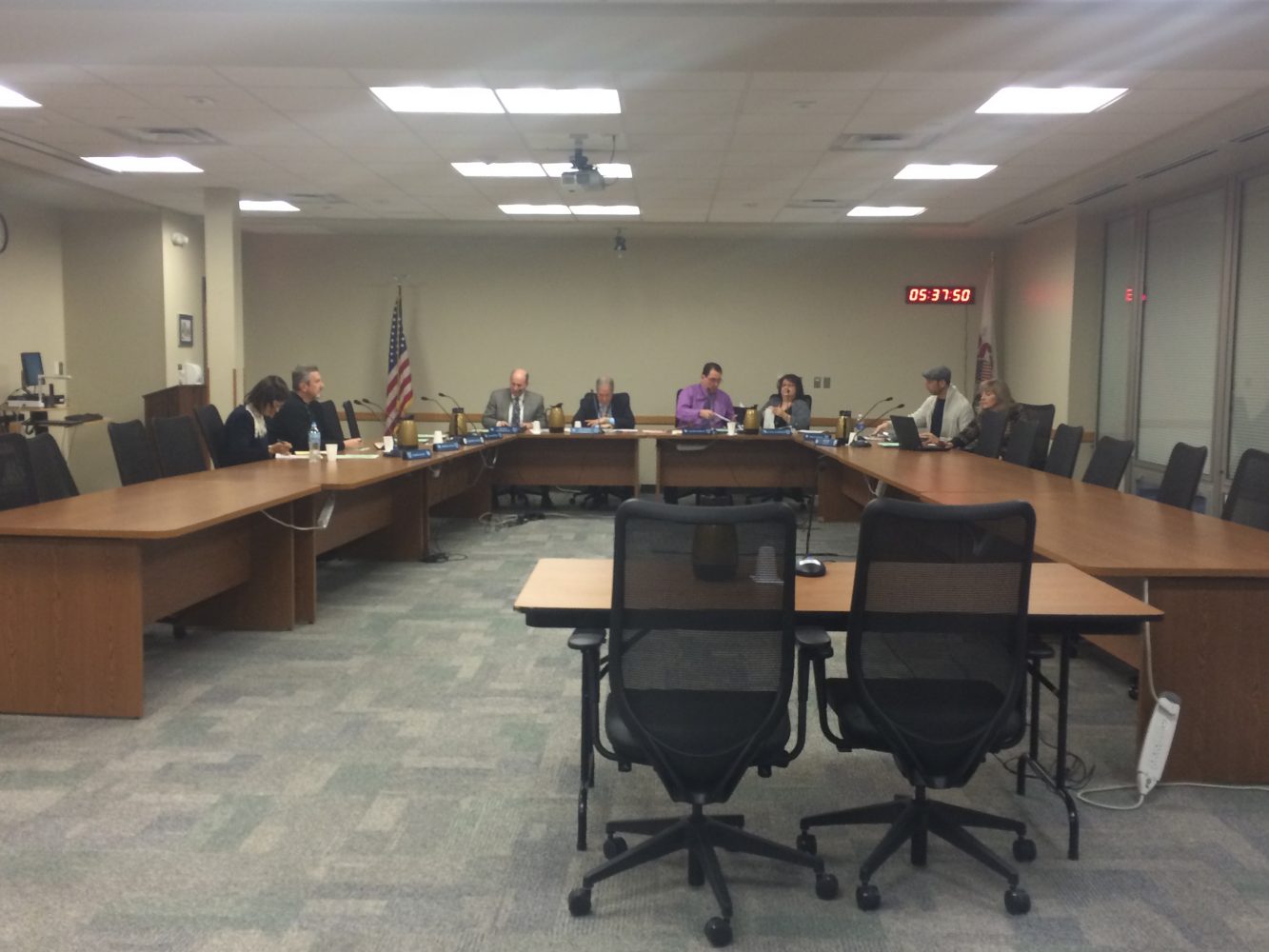 By Katrina Nickell
February 23, 2016
After confusion about what board policy states regarding an abstention, the Board of Education voted 4-3 last night to establish a Communications Department for the 2016-2017 school year, with certain terms.
Previously, Wednesday, Feb. 16 the board had voted 3-3-1 on the continuation of this department. The board was split on the decision while David Ko had abstained. The board ruled the abstention as a "yes."
However, after legal review, in the case of a tie, the abstention counted as a "no."
Last night board member Ruth Klint, who voted no in last week's meeting, created a new motion.
The motion stated, "I motion that an independent Communications Department be established for a period of one year, while measurable achievement indicators and goals are clearly defined, and the layout of current/future sequenced classes and tracks are delineated, a report on the required alignment in facilities and funding will be generated, and the re-evaluations of extra-curriculars/co-curriculars per the status of debate, journalism, etc. are clarified for aligned funding and support staffing with the input of CSSI."
This will now allow Curriculum Standards for School Improvement committee, which includes teachers, students, administrators, community members, and board members, to provide input on  the department.
Board President Mark Sproat, Vice President Linda Lampert, and members Klint and Joseph Nowik all voted in favor of this new motion. Secretary Brian Novak, Secretary Pro Tem David Ko, and member Carlton Evans all voted no.
According to Community Relations Director Jim Szczepaniak, "Board member Klint's motion lays out guidelines under which the Communications Department will be evaluated over the next year, including with measurable goals and outcomes, so that Board members can determine if the department is best meeting student needs."