Marvin Maldonado: Heart Over Height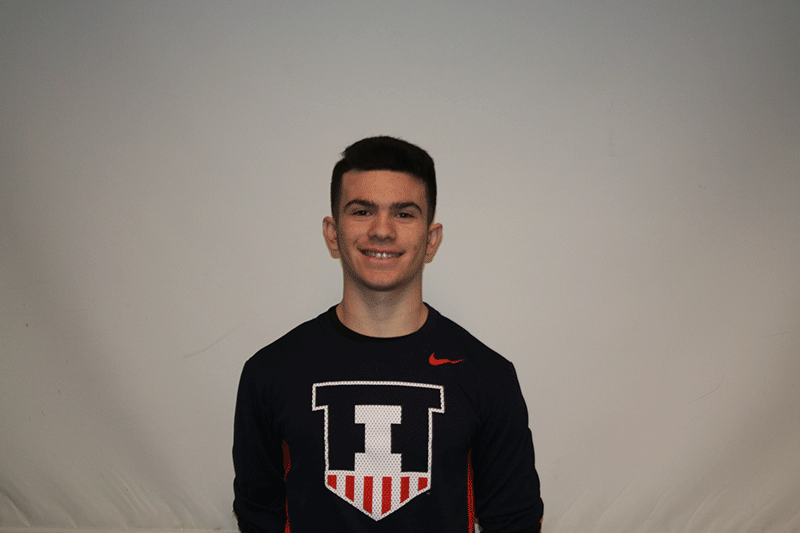 By Shannon McHugh
February 25, 2016
Growing up, senior Marvin Maldonado was always one who turned heads. Whether it was his coaches, teammates, or opponents, he was recognized; however, not always positively. Being the smallest of the pack, Maldonado grew up with the struggle of not being taken seriously.
At the age of five, a baseball and bat never left the hands of this young dreamer. Gompers Park, his second home, was where Maldonado started  to work on proving the doubters wrong. Being a male athlete, trash talk is something that is apart of the game. The typical "you're too short and weak" was something Maldonodo had to battle his whole life to try and overcome.
As he got older and his dream of playing college ball got closer, more of the trash talk came. At first, anger and frustration was the only emotion that consumed Maldonodo. It wasn't until he turned he attitude around and used the belittling as nothing but motivation.
"Being short doesn't stop me from achieving my goals. It just motivated me to show people that I'm not intimidated and that the stereotypes don't faze me. You gotta prove to yourself and to others that you'll go the extra mile to prove people wrong," Maldonado said.
Proving others wrong was exactly what Maldonodo did too. From putting in hard work in the weight room and on the field, he showed that he belonged and that his heart was taller than any other person who never believed in him. Yes, being 5'6 and 140 pounds is tough to make a name in this day and age for male athletes, but benching 175, and being able to squat a massive 310 speaks for itself. Working out every day after school in such a motivating environment, both baseball and softball players, plus trainer Tyler Pazik was what got him to grow tremendously in strength and as an individual.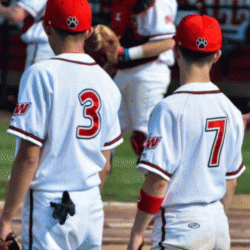 "For his weight and size, he puts up impressive weight and I expect him to break records on our wall soon. He's definitely one of the hardest workers in here," Pazik said.
Pazik wasn't the only one who has been on this journey with him however. Childhood friend and fellow teammate, senior Christos Tountas, has been someone who has never left his side.
"Marvin and I have been playing baseball with each other since we were ten. We have had a great friendship. He always has my back and I'll always have his. I've never seen him not give full effort. He's my day one brother to me," Tountas said.
Because of the positive environments he surrounds himself with and the outlook on life that he takes on, Maldonodo finally made the dream of playing college ball a reality. Just this past month, St. Mary's college in Minnesota began to show interest in this infielder/pitcher. After reaching out, it wasn't long before it was certain that this college was the perfect fit for a kid with a big heart. Along with having supportive teammates by his side and a trainer that pushes him, he is fortunate enough to have a life mentor, Mr. Mitchell Stern.
"Marv has the same love and passion for the game that I do.  He shows up everyday striving for baseball excellence and doing whatever it takes for his team to be successful.  He has excellent velocity on his fastball and with consistent throwing, his off-speed pitches will be a strong asset for our team on the mound this year.  He has the ability to play baseball in college next year and it will be fun to see where he ends up.  Wherever it is, Marv will have a positive impact on the program he chooses," Stern said.
After all the years of having to take the trash talk, Maldonodo is finally able to stick it to them where it hurts, and be able to say the rewarding words, 'I told you so.' Even with this, he doesn't stay satisfied. He plans to constantly work on his game and put in work in the weight room every day where he continues to turn heads. Maldonodo continues to live by the fact that there is one thing that is greater than anything that can be measured: Heart.
"I'm ready to show my future coaches that I'll do whatever it takes to be ready to compete and show that size means nothing to me- that it's just the work that you put in that counts," he said.